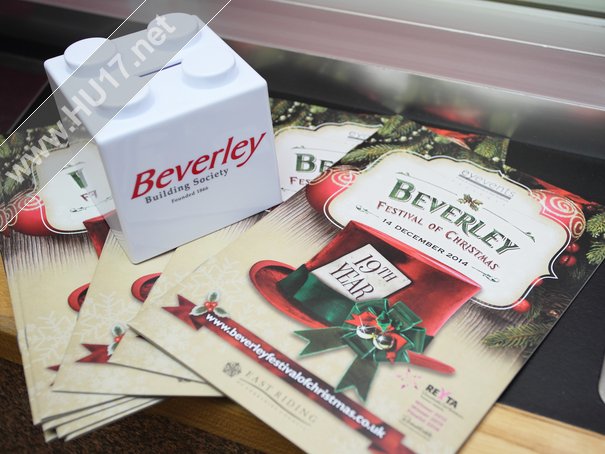 Anyone visiting this weekend's Festival of Christmas in Beverley can claim a free money box for their children.
Beverley Building Society will be opening their doors from 10am until midday and will be handing out Lego Brick style money boxes for free.
Graham Carter, Head of Business Development at Beverley Building Society says the idea behind the giveaway is to help encourage young people to save their pocket money.
On the Sunday, people will also be able to drop off presents at the branch which is collecting gifts for Viking FMs Mission Christmas.
Taking place on Sunday the Festival of Christmas is set to bring tens of thousands of people to Beverley. Highlights on the day include the market but also the personal appearance of Father Christmas and his Reindeer.