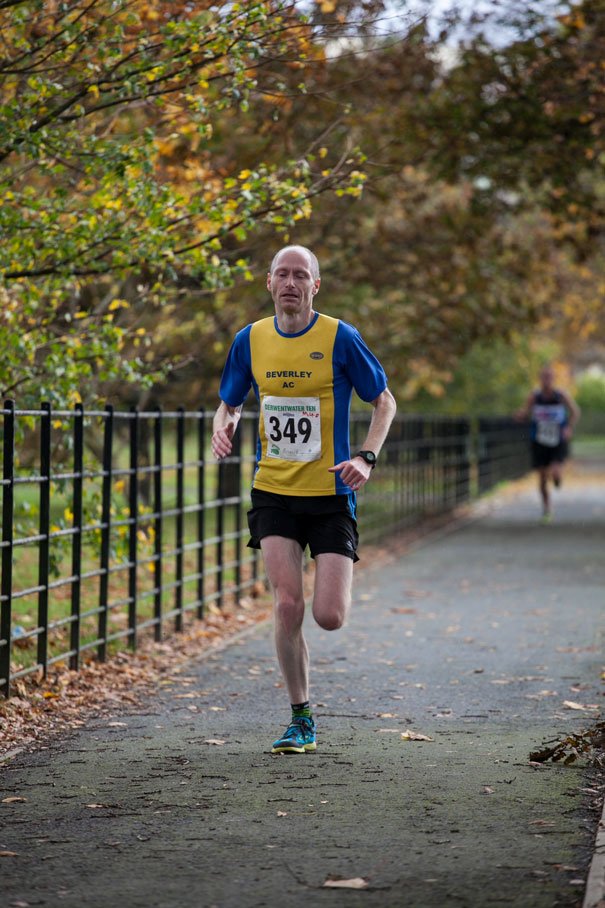 Athletes from Beverley AC took part in two challenging 10 mile road races last Sunday.
Nine runners made the trip over to Cumbria for the annual Derwentwater race, a regular event for some Beverley AC members. This is an undulating course with some challenging climbs to test the 386 participants, tracking a clockwise route around Derwentwater, amidst beautiful autumnal Lake District scenery.
Fastest of the Beverley competitors was Darren Rodmell, who took 31st place overall in an impressive time of 1:02:17. Lucy Stamford was Beverley's quickest female runner. She had recovered well from running injuries sustained earlier in the year to complete her 10 miles in 1:24:14. Some of the club's older runners also put in excellent performances, with Frank Harrison and John Boardley, both in the MV70 age group, finishing in 1:49:06 and 1:53:05 respectively.
The men's race was won by Russ Best (New Marske Harriers) in 52:13; the fastest woman on the day was Sophie Marr (Tyne Bridge Harriers), who completed the course in 1:05:14.
Closer to home, four Beverley runners made the trip to Ripon on Sunday to take part in the Guy Fawkes 10 mile road race, and all finished in the top half of the 815-strong field. Despite miserable weather early in the day, most of this undulating race took place in sunshine, and runners clocked some good times.
Aubrey Morrell was the first Beverley runner home, with a great time of 1:02:16 hour placing him 12th overall. He was followed by Mark Sykes-Cook and Edward Lisney, who were separated by only a second in 1:22:37 and 1:22:38 respectively, taking 291st and 293rd places. Sykes-Cook and Lisney are both beginning marathon training, and this race provides them with a solid foundation for their preparations. Jackie Hardman finished just four minutes later, recording 1:26:20.
Beverley AC finishing times at Derwentwater: Darren Rodmell 1:02:17; Lucy Stamford 1:24:14; Mike Blamires 1:28:48; Dianne Coleman 1:30:18; Penny Booth 1:45:12; Christine Whitehouse 1:47:06; Frank Harrison 1:49:06; Jacqui Dickinson 1:50:07; John Boardley 1:53:05
Beverley AC finishing times at Ripon: Aubrey Morrell 1:02:16; Mark Sykes-Cook 1:22:37; Edward Lisney 1:22:38; Jackie Hardman 1:26:20
Report by Lewis Holloway