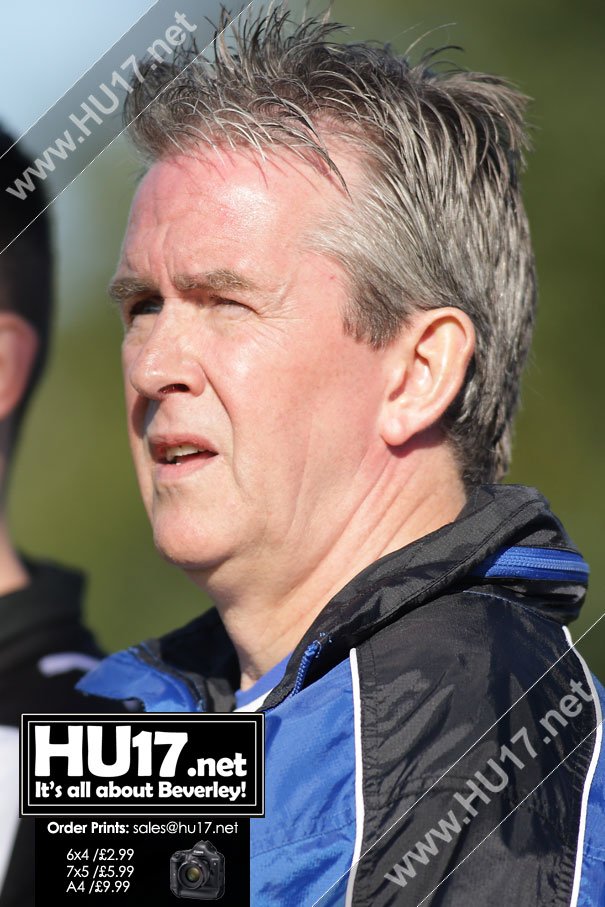 Brian Cunningham says his side were unlucky not earn all three points after Beverley Whitestar were held 2-2 at home.
Whitestar fell behind after a defensive mix up let the visitors in to take an early lead. Whitestar got back on level terms through an own goal as the sides went in level at the Molescroft Pavilion.
The home side restored their lead in the second half when Oliver Snowden (Ozie) found the back of the net. His goal was later cancelled out and despite their best efforts Whitestar were unable to find the decisive goal.
Cunningham speaking after the game said;
"Over all I felt we were very unlucky today, towards the end of the game we hit the woodwork on a number of occasions."
"We felt one of those efforts had crossed the line, but we do not have the benefit of goal line technology."
"As a team I thought we had done enough for the win but a draw is still a good result for us against a strong side."
"Lewis Cunningham and George Redshaw were singled out by the players for their performances, the pair of them had a very good game."
With no fixture in the calendar for next week Cunningham is looking to pull forward a fixture. His side are yet to be beaten at their new home a record that will next be put to the test in two weeks.
Cunningham added;
"Since the move we are yet to lose a home game, we have a great pitch here and we are enjoying playing at Molescroft Pavilion."
"Our next game is in the knock out cup, we face Sproatley who are in a league below us so we are confident of retaining our record."
Whitestar are now third in the league win four points from three matches and just three points off the top spot.
Final Score : Beverley Whitestar 2 Costello Wolves 2