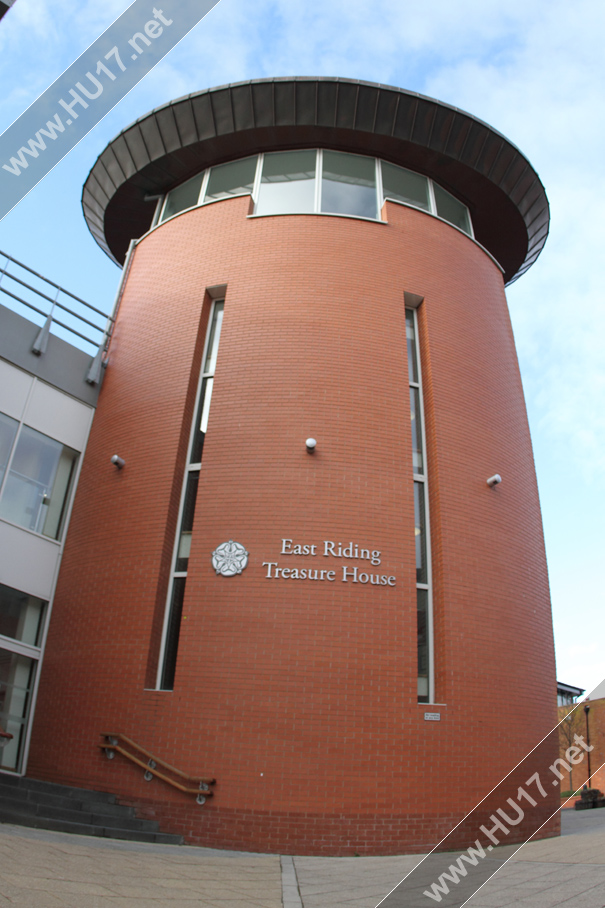 Adventure stories, songs, tricks and the tale of 'Jack and the FlumFlum Tree' will be bringing Beverley Library and the Treasure House alive as part of Beverley Literature Festival's exciting children's programme.
From Saturday, 4 October to Sunday, 5 October, young readers and budding writers can take part in magic shows, storytelling, drawing workshops and even a Ukulele Flashmob. Children and the young at heart all welcome.
Saturday sees Beverley Library become the site of a thrilling adventure, as the Stephen Joseph Theatre OutReach team make a welcome return with their brand-new adventure – 'Colin the Caveman'. Colin has got lots of things in store for the younger members of the audience. There's a pop-star coming to Beverley in the shape of Stan Cullimore. (This is one for the parents).
He played in one of the most famous bands of the 1980s and one of Hull's finest exports, The Housemartins. He has written over 120 children's books, so he will be entertaining audiences with tales of his own adventures and performing some songs along the way. Budding and more experienced Ukulele players (young and old) are particularly welcome to join in the fun. Watch out for the un-uke-sual finale!
Now you see him, now you don't…. Nick Toczek will be sharing jokes, quick-fire poems, magic tricks and tall stories at the library in his fast-paced, one-man show. He's a professional magician, storyteller, writer, puppeteer and stand-up comic so expect the unexpected…
There's plenty to get young people writing, with this year's Wordquake Wordsmith, James Giddings. He will be running a workshop for 11-14 year-olds on writing and performing, ending with a short performance at the library which is free for all to attend. So for all those young writers out there, this is a great opportunity to find out from the horse's mouth what writing is all about. And this horse likes apples.
New to Beverley Literature Festival, we welcome Mud Pie Arts. They draw Saturday to a close with some imaginative storytelling based on Julia Donaldson's much-loved 'Jack and the Flumflum Tree'.
Sunday is all about yummy cakes and lots of creativity. Come along and design your own cookbook and other crafty activities. It's free – just drop in. Create weird and wonderful characters to illustrate your own stories with House of Deadleg – there are two workshops for older and younger children.
For those young people for whom technology is as simple as putting socks on in the morning, two great events will get budding writers and self-publishers up to speed with all things web-based. Writing for the Web will show, which are the best sites to use, how to write for a particular audience and how to build up a following.
The Beverley Treasure House Café plays host to the first ever Bloggers' Café, for writers of all ages. Simply bring along a laptop and enjoy a coffee, cake or sandwich and receive a 10 per cent discount on every purchase.
For more information or to book tickets, call (01482) 392699 or visit www.bevlit.org. Tickets can also be bought in person from Beverley Library.