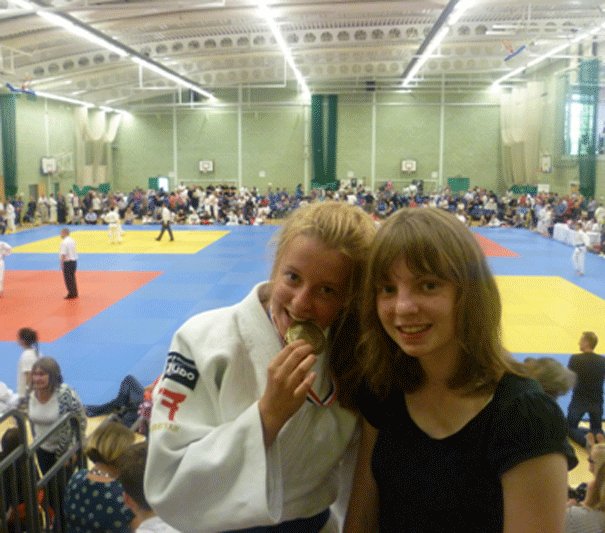 A quintet of East Yorkshire Judo Academy players journeyed south to the Heart of England Judo national ranking Championships, held in the Midlands Area.
The two pre-cadets (under 15yrs) competitors Megan Dinsdale and Holly Bentham, both based at the Beverley branch were the first called to the floor.
Dinsdale commenced a tremendous first match by catapulting her opponent onto her back for a swift fire victory. Her next pairing however proved to be an epic battle which swung one way and then the other before Dinsdale was edged out on "shidos" (penalties).
Following which despite a valiant effort in her third contest a second defeat spelt the end of Dinsdale's involvement in the competition.
Holly Bentham had begun as one of the favourites nevertheless in this unpredictable sport she suffered an immediate setback having her attack countered in her first contest enduring therefore an opening defeat.
Undeterred though, Bentham bounced back in her subsequent fights destructively throwing her next three opponents to claim a bronze medal and with it the accolade of accumulating more ranking points than any other individual from the seasons six ranking events.
The three Hornsea based club members next fought in the Cadet section (Under 18s). Harry Platten and Carla Nolan both fought with great tenacity with Nolan eventually losing out in a bronze medal showdown.
Yet the day concluded on a high for the team when Tanith Spencer, competing in the over 78kg category struck gold with four successive victories including two superb throw and hold down combinations.
All of the players will now be honing their skills in preparation for the British Championships which are to be held in December. East Yorkshire Judo Academy holds sessions at Beverley , Hornsea and South Hunsley and Woodford Leisure Centre – beginners welcome.