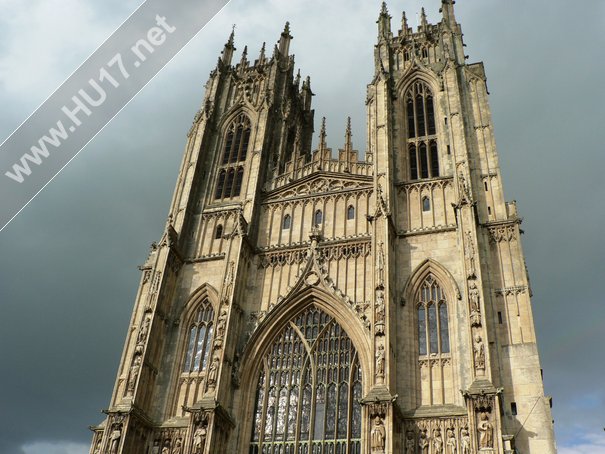 Visitors climbing Beverley Minster's north tower this Bank Holiday Monday, will be helping spread a little culture down south.
The special annual event, which gives visitors access to the best views in East Yorkshire from the top of a 165-foot bell tower, is giving all proceeds towards sending three Beverley Minster choirs on a tour of cathedrals and churches in Gloucestershire, and Bristol.
This musical excursion, the first time the choirs have ever toured outside East Yorkshire, will involve more than 50 singers; adults, boys and girls, performing choral duties in some of the finest churches in the south of England.
"It's a perfect opportunity to build friendships and sing in buildings that are nearly as beautiful as Beverley Minster," said musical director Robert Poyser.
"We'll also be demonstrating the sheer quality of our choir to people down south who may have never heard of us. It will be a splendid learning experience for them and us."
Ever-popular the tours take you up the 200+ steps of the Minster's North Tower include a stop at the 110-year-old clock mechanism that drives the chimes of the Minster and a rest in the unusually-decorated storage room between the towers.
Tours begin at 10. 30am on Monday August 25th and will continue during the day, subject to demand. The choir is also providing cakes, cream teas and other refreshments as part of the fund-raising effort and there will be musical accompaniment on the Minster organ during the day.
Normal tours in the central tower will also be available at the usual times of 11.15am and 2. 15pm. North tower tours cost £10 per adult, accompanied under 16s free, while the central tower tours cost £5 per adult; accompanied under 16s free on Monday only.