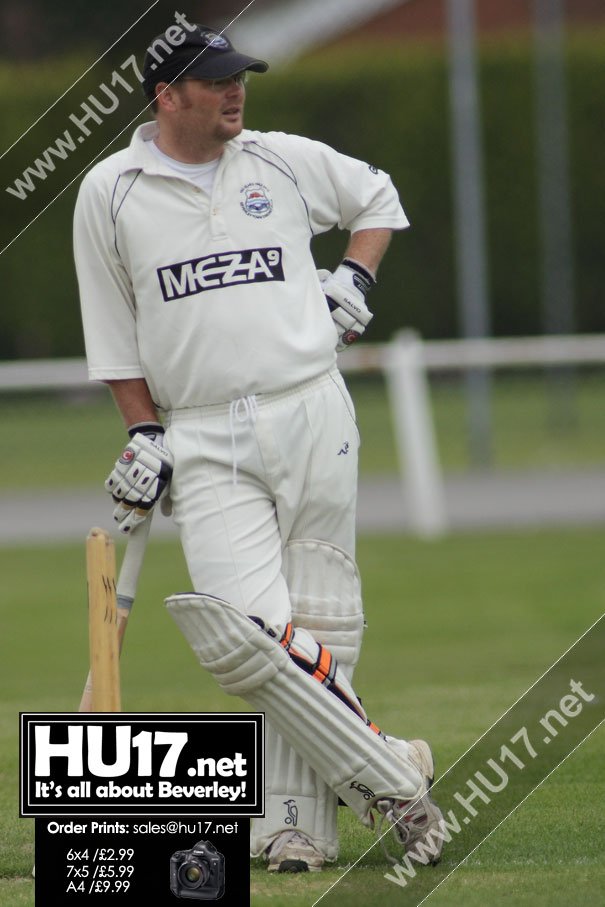 Beverley Town Cricket Club 1st XI made the short trip to Hull to face Zingari in last week's fixture and after winning the toss elected to bowl on what looked like a good cricket wicket.
Beverley's opening bowlers bowled tight up front but couldn't get the early break though until Matthew Mudd cleaned bowled Zingari's opener.
After that runs started flow scoring at 5 and 6 runs per over until Jamie Roe bowled his first 9 overs for just 15 runs.
Storey, Bunn and Zingari's experienced skipper Markham scored the bulk of the runs in their 214 for 7.
Extras again was the fourth highest scorer and some poor fielding and bowling in the last ten overs saw 30 extra runs added to the total.
In reply it was the same old Beverley of recent weeks with four wickets down with not a lot of runs on the board.
It was ex-Beverley player Hamson doing the damage with 3 wickets in his 12 over spell for just 17 runs.
Inform Paul Best battled hard for his 14 but Olly Grantham, who has found runs hard to find, made it look easy with his 62.
Grantham told HU17.net;
"It was nice to score some runs as I have not managed to contribute as much as I would have liked so far this season but I would happily score no runs if the team wins or gets good points."
With the next highest score not in double figures Beverley were bowled out for 119 inside 40 overs.
This result leaves Beverley sliding down the table and the side feeling on a real low.
Final Score:
Beverley Town 1st XI 119 all out lost to Hull Zingari 1st XI 214 for 7 by 95 runs