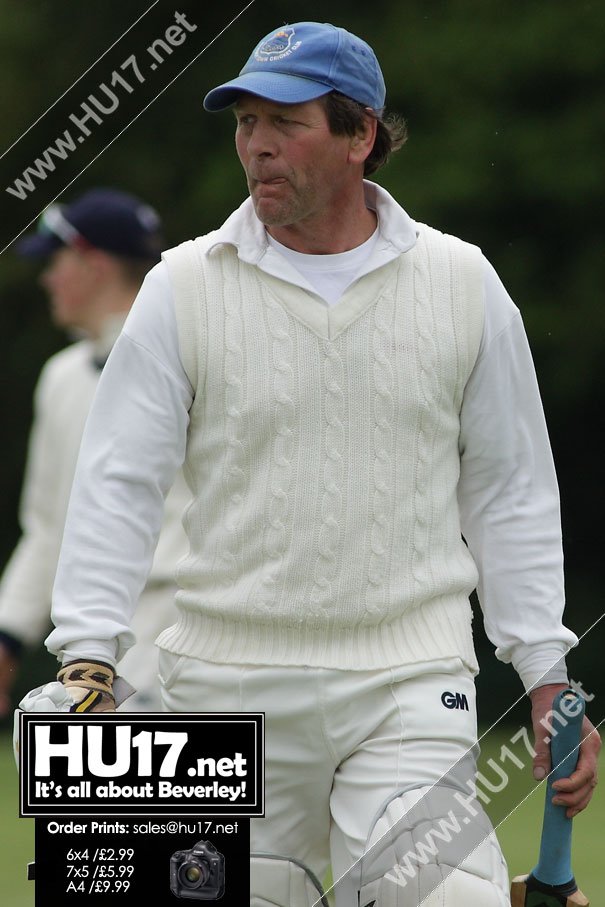 A powerful batting performance by Beverley Town Cricket Club 4 XI provided the perfect platform for them to win at the Norwood Recreation Ground.
Batting first Beverley scored 210 from their 32 over's. Richard Thompson top scored with 75 while skipper Richard Simpson chipped in with a credible 41 in the drizzle.
Middleton were bowled out for just 76 runs, Iain Sugden the pick of the bowlers with figures of 5/19.
Speaking after  the match Simpson said;
"This was a massive win for the team. It was our first at this level and huge 30 points."
Beverley 4ths were given a boost by the lack of cricket played in the league given the poor weather, by winning the team soared up the table, Simpson praised the ground staff and Middleton for getting the match on he said;
"There was a real desire to get this game on at Norwood despite the rain, Middleton to their credit also wanted to play. It is too easy to cancel a match at the first sign of rain."
"Only a handful of games were played and two of those were at Norwood, that speaks volumes for about the ground staff and their commitment to getting games on."
"At the end of the season this game could prove to be crucial, it was the only match that was completed in our division so we gained twenty points on every other team."
Next weekend the fourth team face an away match against Fenner, Simpson said;
"Confidence is high, we will go into that game with great momentum after today's win. There is a good friendly rivalry between the clubs and both sides will be looking to win."
Simpson was also delighted with the first team result, he said;
"It was great to see the first team roll over Hull Zingari, that was a great result enjoyed by the all the players, spectators and members of the club."
Beverley 4th XI 201 for 6 beat Middleton on the Wolds 76 all out by 134 runs