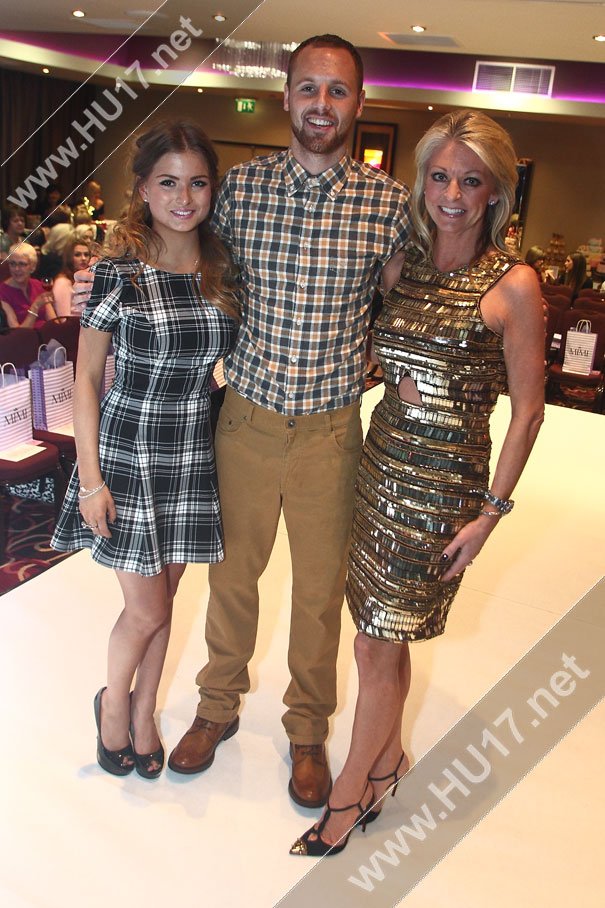 A fashion show held at the Hallmark Hotel in North Ferriby proved to be a massive success.
Organised by Mimi Boutique, which is located in the Beverley Georgian Quarter, there was standing room only for the Charity Fashion Extravaganza.
Cheryl Hakeney of Mimi Boutique said;
"We could have sold the tickets twice over. The response has been amazing. I would like to thank all the local and independent traders who have support the event."
Unique Salon in Beverley helped get the girls, and guys ready for the catwalk while Eyesite Opticians provided the all-important eyewear for the night that raised money for the Yorkshire Scan Appeal.
Cheryl added;
"We chose this charity local, and we know every penny we raise tonight through ticket sales, the auction and the prize draw will go directly to them."
The catwalk featured a collection of the latest trends from Mimi, Cartmell Menswear, Serenity Ladies Lingerie Boutique.
Models were joined on the cat walk by Hull City midfielder David Meyler, who proved to be very entertaining as he did he stuff on the cat walk, Cheryl said;
"I am very grateful to David for being such a good sport and modelling for Cartmell Menswear tonight."