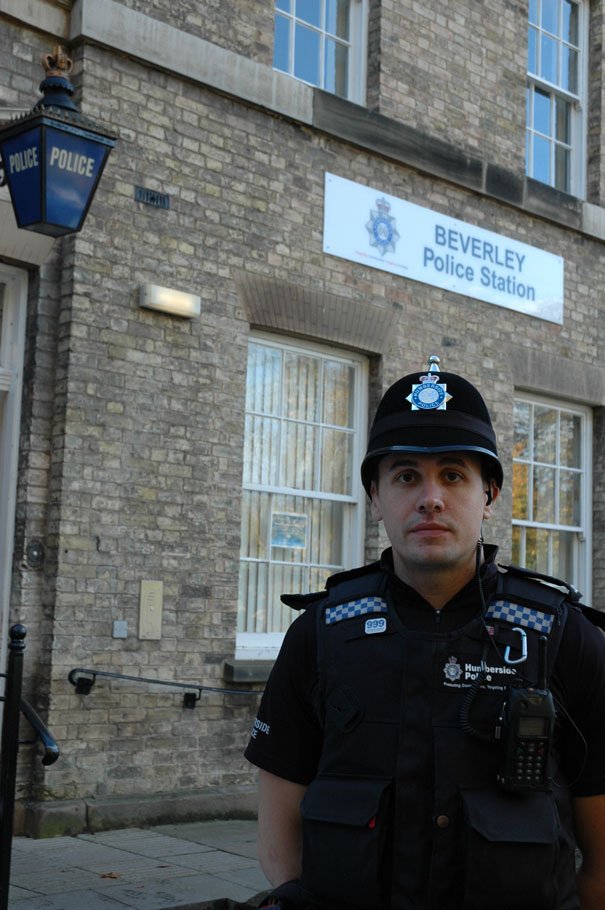 During October four pedal cycles were stolen from public places in Beverley a further four were stolen from properties in the town.
Incidents of cycle theft are very much on the decrease in the East Riding but the Neighbourhood Tactical Unit based in Beverley are concerned enough about these incidents to want to make people aware of the threat and take extra precautions.
Two incidents of cycle theft were reported to have taken place outside the Leisure Centre on Flemingate on the 18 October. A White/red Giant mountain bike, valued at £600 and a ladies hybrid bike, valued at over £200 were taken from the covered bike shed outside the leisure centre.
Sergeant Mark Skelton of the Beverley Nighbourhood Tactical Unit, "Although most of the cycles stolen in October were locked securely to stands some were not and I would encourage every cycle owner to invest in a substantial lock to help deter thieves. Thieves simply cut through light-weight locks and steel property in seconds.
"The police are doing all we can to try and catch the people responsible by increased patrols in the area but would encourage members of the public to be extra vigilant and report anything they think is suspicious.
"If anyone is offered second-hand cycles then they should be distrustful and call the police on the non-emergency number 101 or Crimestoppers on 0800 555 111."
Cycles stolen in Beverley in October are as follows:
2002854 10/10/2013 Norwood, Beverley – Specialist custom cycle, Merlin Molt 1, matt model aluminium frame
2002321 07/10/2013 Knights Way, Beverley – Silver Shockwave mountain bike
2004247 18/10/2013 Leisure Centre, Flemingate, Beverley – White/red Giant mountain bike
2004243 18/10/2013 Leisure Centre, Flemingate, Beverley – Ladies hybrid cycle (make/model unknown)
2006243 29/10/2013 Rolandos, North Bar Within, Beverley – Grey Landrover mountain bike
2005915 27/10/2013 Long Lane, Beverley – Red/black Claude Butler racing bike & red/white Specialised downhill mountain bike
2005225 24/10/2013 Toll Gavel Methodist Church, Toll Gavel, Beverley – Black ladies cycle