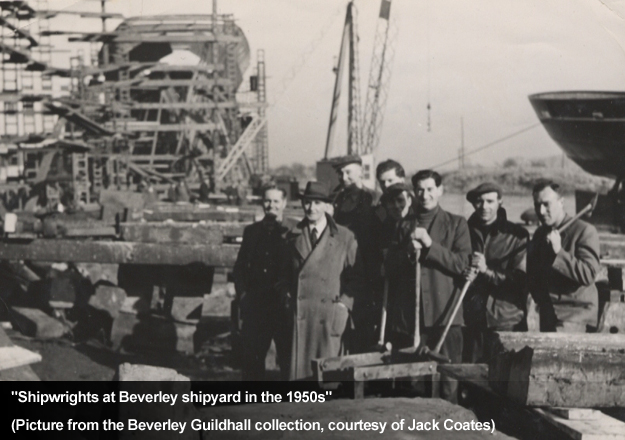 The Beverley Guildhall will be hosting a new type of exhibition that is being billed as "an innovative community museum experiment" and opens on Friday, 8 November at 10.30am.
The exhibition, called "My Beverley", will be opened by the Chairman of the East Riding of Yorkshire Council and the Mayor of Beverley.
The aim of the exhibition is to gather people's memories of the town, and as such it will open as a 'blank canvas' for Beverley people to bring along their own contributions and build up the exhibition over the coming months.
The Guildhall curator, Fiona Jenkinson, said: "We got this idea from an art gallery in America where they were trying to engage visitors in the creative process by opening an empty gallery and supplying the materials for people to create their own art. This seemed to fit very well with the idea of a community museum so we decided to try something similar where we ask people to create their own exhibition full of their memories of Beverley.
"The whole day on will run as a reminiscence session, with tea and coffee supplied. We hope that people will come along with a few photographs that can be scanned straight away and added to the walls, and tell us a few anecdotes about their life in Beverley. Hopefully the first additions will spark further memories so that more people will come along on future Fridays and add to the display. The exhibition should then evolve over time so it will be worth coming back to see how it is changing."
'My Beverley' will be opened at 10.30am by the Chairman of the East Riding and the Mayor of Beverley, with refreshments supplied throughout the day. Everyone is welcome to come to the opening or later in the day, preferably with a few photographs and plenty of stories to contribute.
The Beverley Guildhall will be open every Friday from 10am to 4pm for additional stories, and the exhibition will run until 28 March 2014.