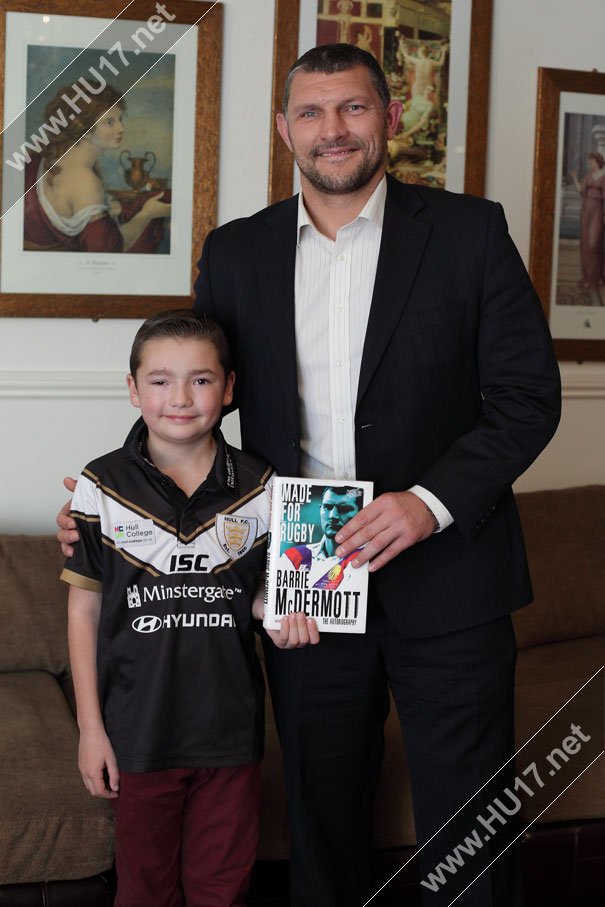 Beverley ARLC annual sportsman's dinner was held at Lazaat Hotel, Cottingham.
The second time the club have held a dinner this year was again organised by Ian Pollard and was a real hit with those who attended.
Rugby League legend Barrie McDermott was the main guest and the former international was a massive hit with everyone.
Beverley ARLC also used the night to unveil their new playing shirts that has seen them return to their traditional colours of blue and gold hoops.
The club tweeted about night;
"Our Sportsman's Dinner was a great success, can't wait for the next one!"
James Matchett a young lad will no doubt remember the night for many years.
The young lad is massive rugby league fan was able to meet his hero Barrie who like himself lost his sight in one eye after an accident.
Barrie showed his gentle side as he signed autographs and chatted for some time with James something James parents were truly grateful for.