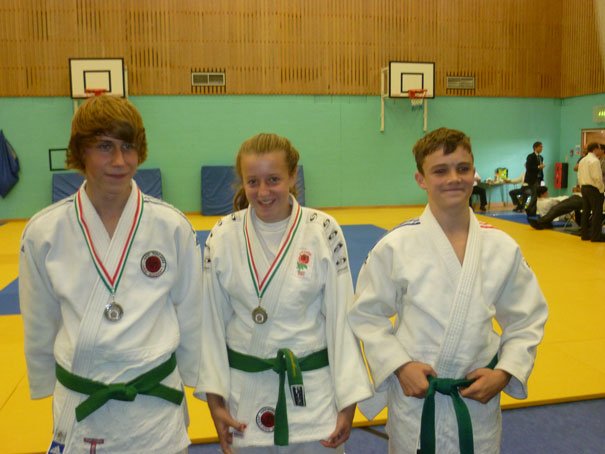 East Yorkshire Judo Academy continued to make it's mark in competitions nationwide when three of their players made the journey to Coventry to contest an Under 16 years Open event.
Longcroft school pupils Holly Bentham and Ben Cook with Ben Shortland from South Hunsley all fought impressively each clinching medals.
Bentham was called to the mat first and having recently won medals in the London International and Kendal Open her confidence was evident as she scored a series of victories including an exquisite throw against a much larger opponent to propel her into the final for her fifth and last fight.
After an enthralling encounter where both players were nearing the point of exhaustion Holly was edged out into the silver medal position.
Shortland fought next pulling off an accomplished performance to claim a silver medal of his own. One tough fight followed another, however Shortland proved able to meet the challenge with a signature drop down turnover move securing victory in his crucial bout.
Nevertheless not to be out shone by his club colleagues Cook went one step better claiming the gold medal in his category completing an impressive repertoire of moves to defeat a succession of opponents by "ippon" as he progressed rapidly into the final.
Once into the decisive bout it was one such manoeuvre that caused his opponent crashing to the floor, unfortunately as a consequence retiring injured and handing the win to Cook.