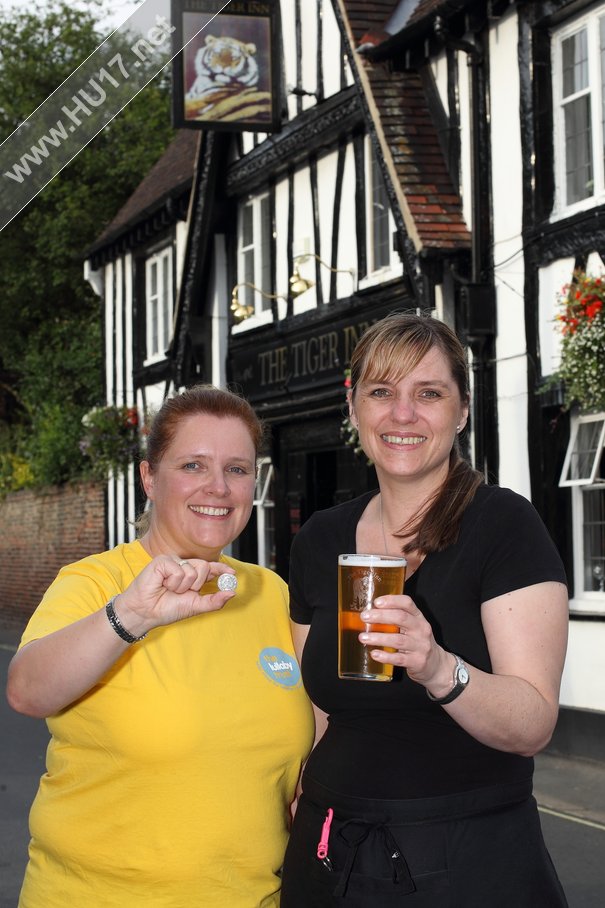 The Tiger Inn will this weekend be holding a three-day beer festival that will feature fifteen real ales and five ciders.
Starting on Friday 22nd August and running until the Sunday 25th beer lovers will get their chance to try out a range of drinks while supporting a very worthwhile cause.
After the success of their event in July, The Tiger Inn has set up this event which they will also use to raise money for The Lullaby Trust.
The Lullaby Trust is a charity that offers expert advice on safer baby sleeping and provides much-needed support for bereaved families.
Chantell Dickinson land lady at the Tiger Inn told HU17.net;
"Louise Barrett is a good friend of mine and Simon's, and she has been personally affected by the issues the charity support."
"We had a lot of children at the last beer festival so it made sense, we are very pleased to be able to do our bit to help raise funds for such a good cause."
The Tiger Inn will be donating 10p from the sale of each pint sold each pint sold, a gesture that took Louise by surprise she said;
"I have known Chantell and Simon for some time now. They have put on a few events in the pub to raise money for the charity. When they said they were going to donate 10p for each pint sold I was stunned."
Saturday will be family day at the Tiger Inn with games, face painting and raffles being held with proceeds being donated to charity.
Punters will also be asked to vote for their favourite tipple of the weekend, all those who vote will have the chance to win a meal for two at the pub.
There will be plenty of live entertainment too with Morris dancing, folk music and the Shine all appearing at the pub.
Chantell added;
"I think this will be our best festival yet. We have had a lot of support from the breweries and a number of companies that have donated prizes for which we are very grateful."