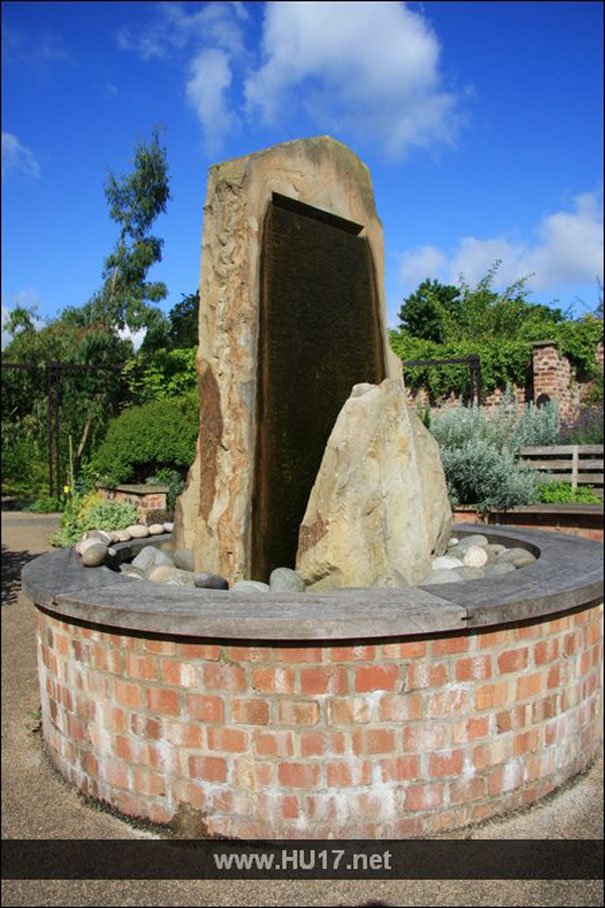 On Friday 5th July the market town of Beverley will pay its respects to The Queen by holding an informal opening of additional features to a garden originally created 60 years ago to celebrate her Coronation. Many Beverley residents and visitors will have noticed, over recent months, the work that is going on in Coronation Gardens just inside North Bar.
On the initiative of the Beverley and District Civic Society, the gardens have been further improved to celebrate the 60th anniversary of the Queens Coronation. In 2005 the Society, with support from the ERYC and other voluntary bodies, carried out a scheme to introduce a Sensory Area at the western end of the gardens.
This has proved very popular with many locals and visitors seeking a pleasant and peaceful sanctuary from what is now the busy Georgian Quarter area of the town. However some planting had suffered from the harsh winter of 2010 and this year has been the first opportunity to combine restoration with further improvements right across the gardens.
Amongst the improvements to the landscaping, a new seating arrangement has been de-signed and installed which is built round a commemorative stone marking the Coronation Jubilee.
New walkways have been built and the garden itself has been tidied up and new planting carried out. "This is much more than a facelift" said a spokesperson "It's a major addition to a garden that was originally established to celebrate the Queen coming to the throne. It has been great to make these major developments in the same year we are celebrating 60 years since the Coronation"
"The project has been a real community exercise, with many parties coming together. Funding has come from the public sector, including East Riding of Yorkshire and Beverley Town Councils."
"The Civic Society and North Bar 600 Committee have also contributed to new bespoke seating. New trees were donated by the Beverley Rotary Club and Beverley Lions. And new planting was provided by the Macular Society. What is really good news in these harsher economic times is that local companies, designers and craftsmen have been used to make all the changes"
All involved are hoping that these improvements and additions will make Coronation Gardens even more attractive to locals and visitors alike.
The gardens are a real jewel in Beverley's crown and, whilst used by many, will now be a welcome resting and stop off point for shoppers, tourists and those who just want to sit in the sun, admiring the architecture and historically significant buildings around them.
There are not many towns can boast such a perfect location and a real celebration for our Monarch. This recent work will ensure the gardens future for generations to come. They are certainly worth a visit.