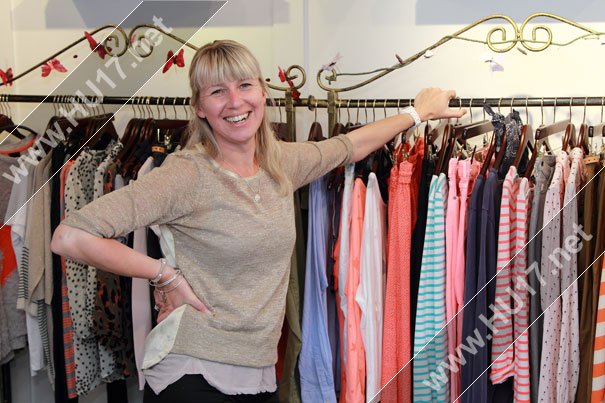 Sugarbird Boutique in Saturday Market Beverley has named Melanie Edwardson as the winner of their on-line competition.
Melanie was picked from the hundreds of people who entered the Beverley Boutiques first competition to win a £100 of vouchers to spend in store.
The business owned by sisters Emma and Lucy Curtis are planning more competitions in the future.
Lucy said;
"Emma and I would like to congratulate Melanie on winning this fantastic prize. We hope to see her soon, and that she will enjoy her shopping spree in our store."
"May we also thank everyone who took the time to enter and wish them the best of luck for next time."
To win £100 people were asked to visit the Sugarbird Boutique web site and register the for the stores official news letter.
When asked about future competitions Lucy told HU17.net;
"We do have a new competition in the pipeline and will be making full details public in the very near future on web site and also on our Facebook page."
Some of the latest products to arrive in the Beverley's premier boutique include the Cocorose pumps which proved to be very popular with their customers.
The designer shoe collections combine sophisticated styling, superior comfort and practical functionality.
Lucy added;
"We have very limited stock left now of the Cocorose pumps but will be getting more in soon. They are incredibly popular with ladies of all ages."
Design of the pumps has also been influenced by iconic British treasures such as The Royal Ballet which Cocorose have used as the inspiration to create a range of stunning contemporary designs.
Cocorose pumps have been featured in a string of publications the world over. The Sunday Times Travel Magazine called the pumps The Saviour Shoes adding that they are best foldable ballet pumps out there.