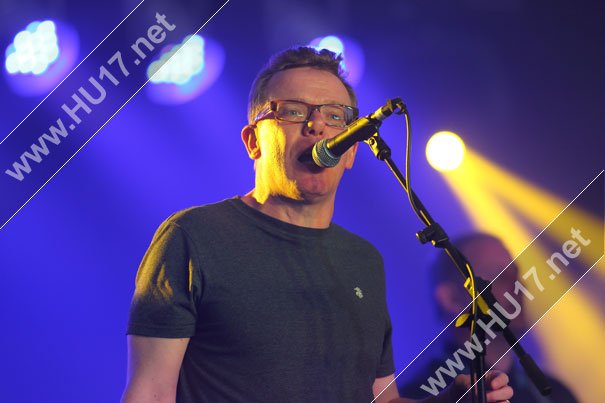 The Beverley Folk Festival is in full swing with the new venue at Beverley Racecourse proving to be a big hit with festival goers.
More space, easier access and also plenty of parking have made getting in and out of the towns largest music events a breeze.
Now in its 30th year Friday evening saw to eagerly awaited performance from the Proclaimers, who rocked a packed out main tent.
Organisers of the Beverley Folk Festival are doing their best to keep the event linked to the town centre running a shuttle bus through the day and long into the evening.
Local pubs The Tiger Inn, The Sun Inn and Hodgsons Pub have all worked together this year putting on live acts throughout the weekend as they look to fill the void left by the relocation.
The Queens Head is also doing their best to maintain the music in the town, tonight they will feature Beverley's very own folk band the Ragamuffins, who will be appearing from 9pm.
Landlord Les Willicombe when asked how the relocation had impacted on his business said;
"So far our day trade was on par with that of last year with the festival being in the town, but our evening business was nothing close to last year."
The views of Les are shared by the landlord of the Sun Inn Richard Price, he told HU17.net;
"Through the day we have been steady away but on the Friday night it was very quiet, it may have had something to do with the Proclaimers, who were the main act, after they finished we did get a few in but we have have certainly seen a drop in our figures."
Richard is keen on rebuilding the fringe festival he added;
"This year three of the pubs put something together and got some acts on, for next year we will put more planning into it and make the fringe festival bigger and better."
"The Beverley Folk Festival has become such a huge event it needed to move, so we have to adapt and see it as an opportunity to rebuild the Fringe Festival."
It seems that with the Beverley Folk Festival moving the pubs are already taking a more of hands-on approach to ensuring they are not left behind.
The general feeling appears to be that collectively the pubs can succeed and ensure music does remain within the town during the Beverley Folk Festival weekend for years to come.