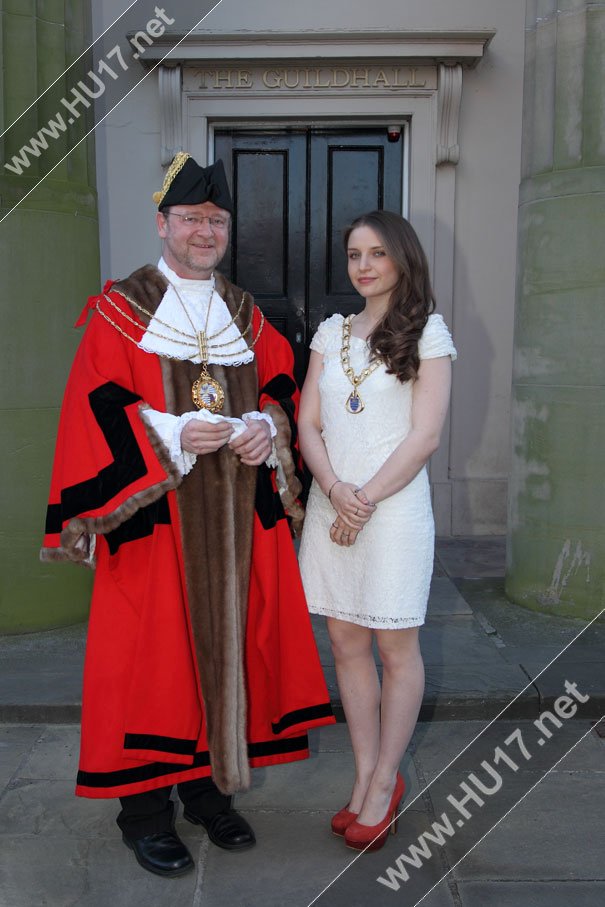 Martin Cox has been elected as the new Mayor of Beverley and will be assisted by his daughter Emily.
Outgoing Mayor Cllr Margaret Pinder delivered a humorous, yet serious speech for the last time in the role as she thanked the people of Beverley for their support over the past twelve months while and reflected on her time in office.
With the end of her term she present good neighbour awards to Professor Barbara English and also Liz Cook. Laura Bradford, who was unable to attend received the young persons award for service to community, Cllr Pinder said;
The Cherry Tree Association received £5,695 and Beverley Chamber Music £1,491 each from the money raised during her time in office.
During her speech, she joked how had failed to get the 'Butter Slide' installed at North Bar Within to catch the 'ladies as they came back into the town after the races which got plenty of laughter from a packed Beverley Guildhall.
Touching on the highlights of the year Cllr Pindar said the how the Jubilee Celebrations united the town as they all turned out to enjoy the biggest party of year.
It was not all fun and games however, Cllr David Elvidge during the vote gave his expressed his support for Cllr Bryan Pearson with both councillors stressing that the role of a Mayor was a civic one and not political position.
Cllr Martin Cox was named the new Mayor after winning the vote by six in favour to four against.