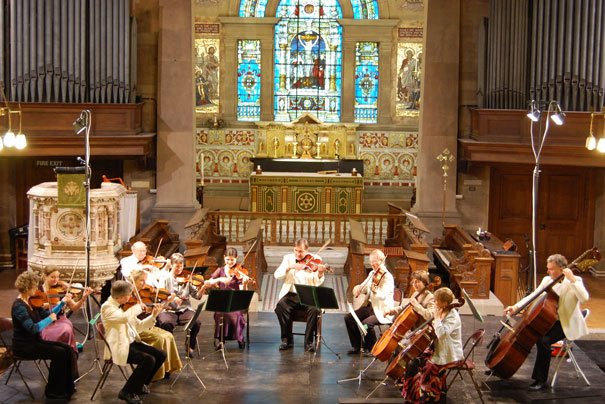 The Northern Chamber Orchestra (Nicholas Ward – director and violin, Philip Dukes – viola) will be returning to Beverley on Thursday, 11th April for a concert at Toll Gavel United Church (7.30pm).
2013 is the centenary of Benjamin Britten's birth and Northern Chamber Orchestra are offering a programme with one of his works, the Lachrymae for viola and orchestra. Having a solo viola allows the inclusion of one of Mozart's greatest works, the Sinfonia Concertante for violin, viola and orchestra. The Grieg is well known and Malcolm Arnold is always tuneful and attractive.
The full programme is: Grieg, Holberg Suite; Britten, Lachrymae for viola and orchestra; Malcolm Arnold, Sinfonietta no 1; Mozart, Sinfonia Concertante in E flat for violin and viola.
Tickets cost adults £12, concessions £10 and are available from Beverley Tourist Information Centre (01482) 391672