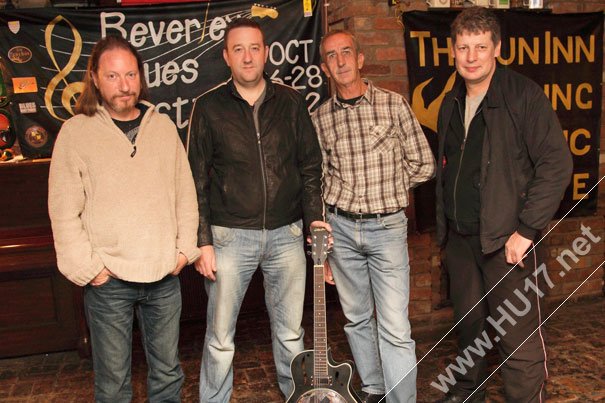 The warm up towards this years' Beverley Blues Festival gets under-way this coming weekend with a new season of Sunday Blues open mic/jam sessions.
The sessions take place on the last Sunday of each month in the run up to the festival, which takes place on the 18th to 20th October. They take place in the Sun Inn, Beverley and are hosted by the ever popular Half Deaf Clatch.
An announcement will also take place on Sunday with regards to an Easter Sunday Blues Special event at the Sun Inn.
All are welcome to come along and play, or sit back and enjoy the music.
Last years' festival raised £450 for the music therapy charity, Nordoff Robbins.