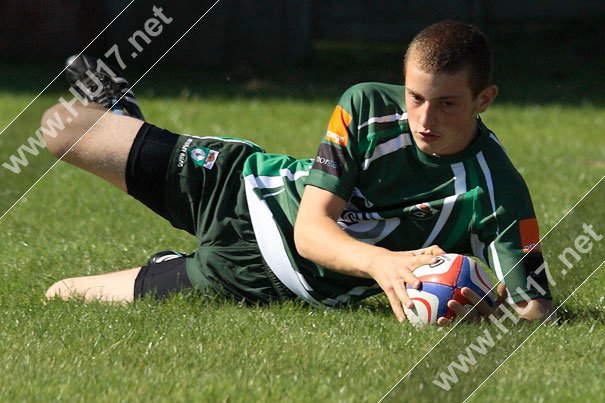 Doncaster started the game by putting Beverley under pressure showing their top status in Junior Yorkshire rugby, with some precision execution of the ball and long passes across the field.
This paid off with the first five points going to the visitors not converted.
The Beverley lads were quick to retaliate and Chris Chapman took five points for Beverley. Out on the wing Jack Vorwerg took the ball from the foot of a Beverley ruck and sprinted for the line but was held back briefly before powering through for a try.
Keanan Jones kicked a conversion. Doncaster kept on the heat and the wingman who was not to be out run scored again for the visitors. Half time saw the score 12 – 10 to Beverley.
Into the second half Joe Gillyon, Ben Smith and Robert Cunningham rucked and mauled with a passion to gain possession again allowing Chris Chapman to show his pace in gaining a further 2 tries only one was converted.
Rob Jones and Will Cook tirelessly putting on the pressure throughout the game, Doncaster seemed to waver but then came back with a try and again no conversion.
Stephen Price and Harvey Lazenby enjoying good solid runs and Cameron Young who took an injury were pivotal in what was to be another sound win for this side. Ben Hancock showed talent in his first run out for his new team.
Final Score Bevelrey RUFC 24 Doncaster 15 | Reported by Amanda Price