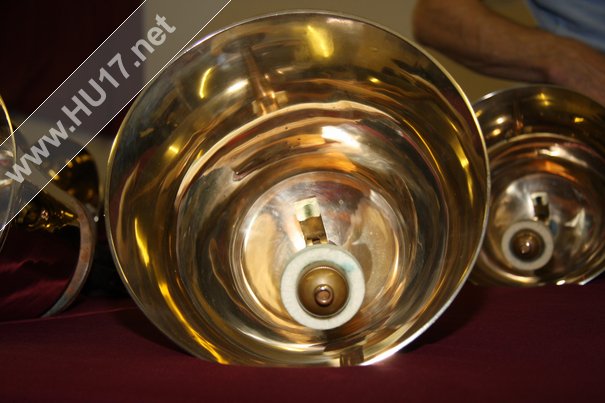 Bicycle bells, hand bells and church bells will ring out across the East Riding as part of a national event tomorrow (Friday, 27 July)
The event called "All the bells" is to celebrate the opening of the 2012 Olympic Games in London and bells across the country will ring from 8.12am as quickly and loudly as possible for three minutes.
The event is the latest work from Turner prize winning artist and musician Martin Creed.
In Beverley East Riding town crier Michael Wood will lead the ringing of the bells in Wednesday Market. The chairman of the council will be there; shops are opening early, and every school in the East Riding has been invited to send along a pupil to represent them.
East Riding of Yorkshire town crier, Michael Wood said: "I signed up to the event as I think it is a memorable way to mark the start of the games.
"I hope even more schools will join us, and that people will come along on the day and bring a bell to ring or even play their bell ring tone on their mobiles.
"Everyone is welcome to come along and join us in Wednesday Market from 8am."
Following the three minutes of bell ringing, there will be three cheers for the 2012 Olympic Games and Team GB, a special ode to the Olympics and a bell-shaped cake.