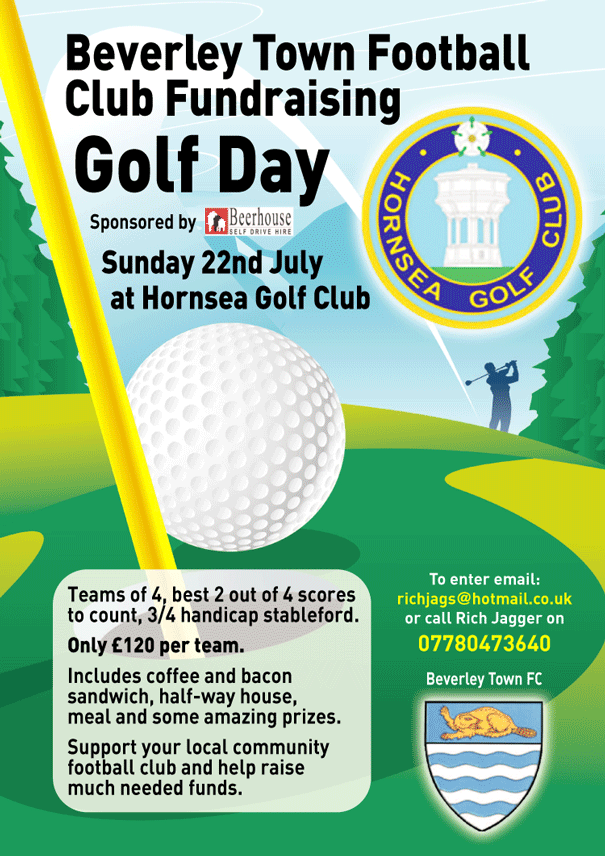 Entries are now being taken for Beverley Town Football Club's annual fundraising golf day. Last year was a roaring success, with over 20 teams competing for a number of excellent prizes.
Those who played last year are keen to return, and the prospect of playing at Hornsea Golf Club, which is one of the finest in the area at the moment, is an attractive one!
The day includes bacon sandwich and coffee on arrival, complimentary half way house, and a meal afterwards. Not to mention some excellent prizes to be won!
To add to the occasion this year, a number of Beverley Town players are offering their services as caddies in exchange for a small donation.
This is a big day in Beverley Town's fundraising calendar, and the support from the local community really is appreciated, and goes a long way to funding the running of the club throughout the season.
The event takes place on Sunday 22nd July, with tee times available from 12 noon onwards. To enter a team, or to find out more, email richjags@hotmail.co.uk