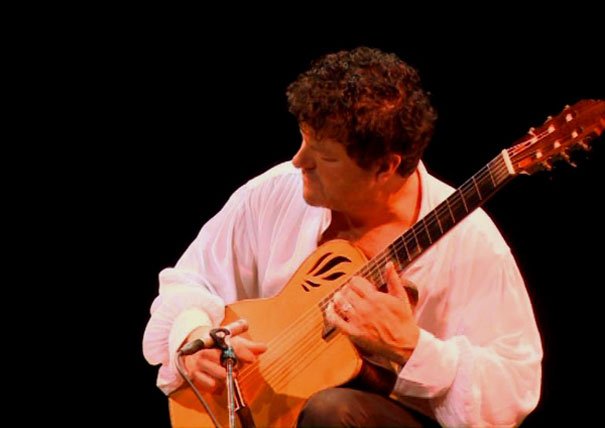 Richard Durrant will be making a welcome return to the Toll Gavel United Church in Beverley on Thursday, 12 April 2012 at 7.30pm.
The concert show reflects the inspiring tale of how a young boy 'on the number 26' bus to his first guitar lesson ended up in Paraguay as an honoured guest.
Based on his latest album 'The Number 26 Bus to Paraguay,' concert guitarist Richard Durrant follows his successful Guitar Whisperer series of concerts with a show celebrating the life and music of Augustin Barrios, including – along the way – music by Django Reinhardt, Claude Debussy and Los Paraguayos.
With his warm and easy rapport with audiences, Richard shares tales and music from his own musical journey and the inspiration he found in Paraguayan composer Barrios, an abiding musical presence that led him to perform at the country's bicentenary celebrations in spring 2011.
The Number 26 Bus to Paraguay features animation and film projected behind Richard as he plays, in a musical event that demonstrates just how far one man can expand the expressive range of guitar – light years from what you might expect a classical guitar recital to be.
Tickets cost adults £12, concessions £10 and are available from Beverley Tourist Information Centre on (01482) 391672.