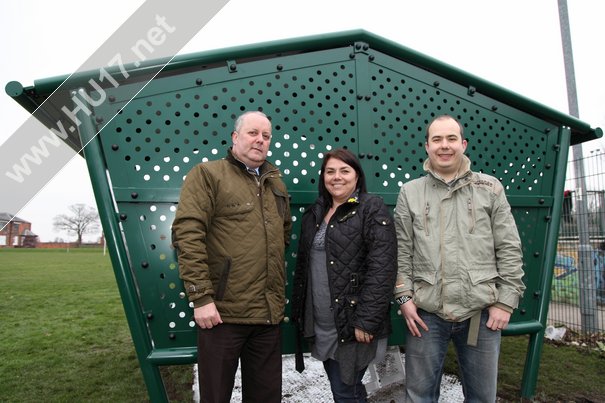 For the past 5 years we have been working with various different organisations in providing a youth shelter near the skate park at Beverley Leisure Centre.
The initial process began due to a perceived problem with young people gathering outside the leisure centre entrance and the shelter would be a place for them to be safe, dry and gather without disrupting centre users.
After consultation and a lot of work with the Neighbourhood Action Team, Beverley Detached Team, Beverley Town Council, Beverley Lesiure Complex, East Riding Council and the Community Partnership (was Local Action Team) we have come to a point whereby funding and installation
dates have been agreed.
The funding has been provided by East Riding Commuted Sums and Beverley Town Council Grants Scheme.
Ali Crompton – Youth worker for Beverley Open Doors Community Project said:
"It's been a long journey from start to finish, with several hurdles and difficulties to overcome."
"We are committed to helping make this town a better place to live and to be a part of helping solve local problems. This wouldn't have happened if it wasn't for the great work of the Beverley Community Partnership (was Local Action Team) who championed the cause and helped remove blockages in the process"
Cllr David Elvidge, Community Partnership Chairman and Cllr Kerri Harold Former Local Action Team Chair added;
"We believe this is an ideal illustration of what the Community Partnership does best, the multi agency approach we have is about being inclusive, having all the key stake holders in our area working together to make things happen."
"We would personally like to thank everyone involved including the Officers at the East Riding Council working behind the scenes to most importantly the young people of our Town who helped us in the consultation process"