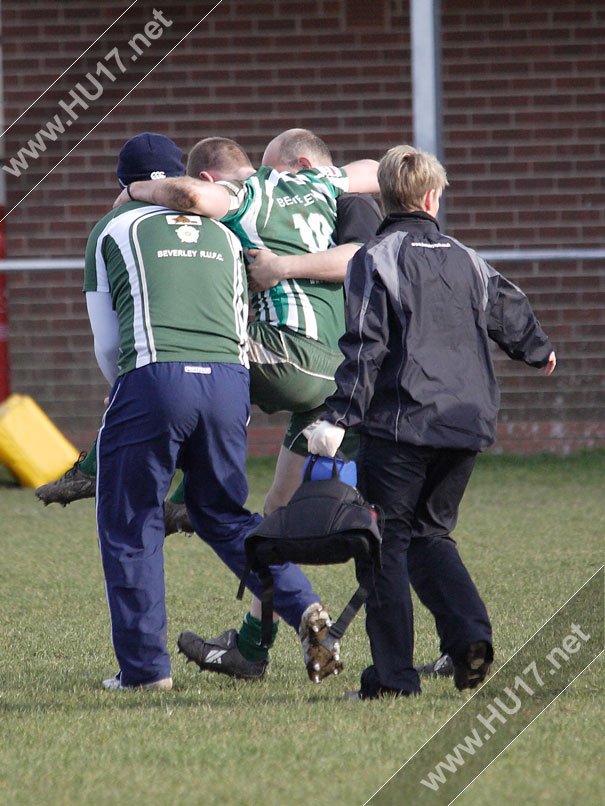 Beverley RUFC's horrendous run of serious injuries which have blighted their season continues with the blow suffered by influential fly half Phil Duboulay after 15 minutes of the game against Waterloo on Saturday. Phil was carried off and the club's and his worst fears were confirmed later at Hull Royal Infirmary, when the injury was diagnosed as a broken leg.
Obviously he will miss the remainder of the season and his absence will seriously hamper the club's chances of avoiding relegation. None of the 5 long term injured will feature again this season (Matt Adams, James McKay, Dave Worrall, Tony Riby-French and Phil Duboulay) and, having solved the problem of the others, Head Coach Anthony Posa will now need to sort out who is to replace Duboulay.
Fortunately the Beavers have no match this week-end and so he has a fortnight to produce a fly half capable of running the show!!
With no game at Beaver Park on Saturday, thoughts turn to an attractive fixture on Sunday when Yorkshire Under 20's meet Cheshire Under 20's in the National Under 20's County Championship Semi – Final.
The match will kick-off at 2.15 p.m. and the East Riding is well represented in the team with Beverley players Tom Moody, Ben Johnson, Mike Bradshaw and Tom Bagnall Hull RUFC provide Greg Lound and Joe Martin and Malton & Norton Henry Forbes.