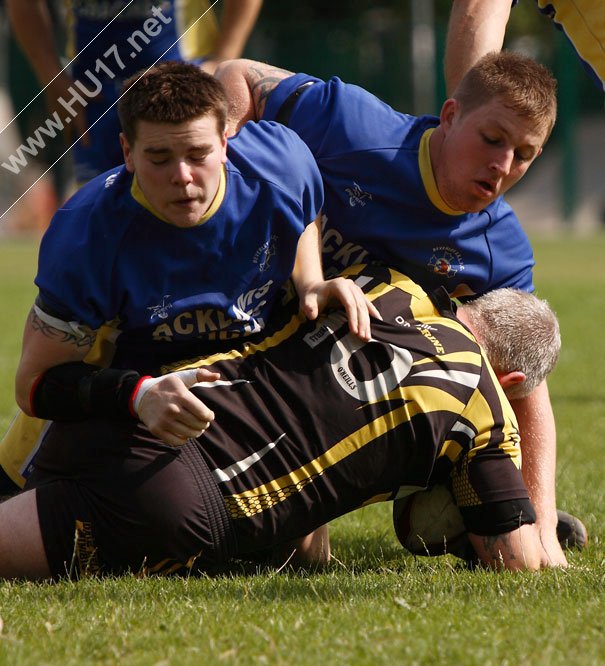 The blue and golds troubled season is now limping towards its conclusion. They managed to field a reasonably strong line up last Saturday at the Roy Waudby Complex welcoming back Steve Davidson after a period of absence and the talismanic Lee Stevens was the only notable absentee.
A well drilled Cottingham outfit coached by ex- Beverley player Dave Cooper delivered a rugby lesson to an again spirited Beverley outfit.
They took the lead inside ten minutes before the visitors enjoyed possibly their best spell of the game culminating in Steve Connolly going over to add yet more to his personal haul of tries this season. The rest of the half and indeed the game was very much the same story this season. The opposition took full advantage of Beverley's mistakes and ruthlessly exploited the visitors weak spots.
Late in the game Beverley managed a late consolation try courtesy of Craig Hamlet going over from a slick passing movement to the left. The man of the match award went to Adam Norton whose efforts taking the ball up and in defence were nonstop. Phil Hill also gave a similar grafting performance.
Meanwhile the away from the pitch the Summer/Winter debate continues to rage on. The 3 National Conference leagues, the North West Counties and Cumbria leagues have now adopted the March to November season. Such changes have met resistance in the Yorkshire, Pennine and Hull & District leagues who as it stands next season will continue to operate their leagues in Winter in isolation to the rest of the country.
Clearly such a fragmentation of the game is unsatisfactory and some serious talking amongst all parties concerned needs to be done.
Final Score: Cottingham Tigers 56 Beverley ARLC 10 | Reported by Nick Robinson