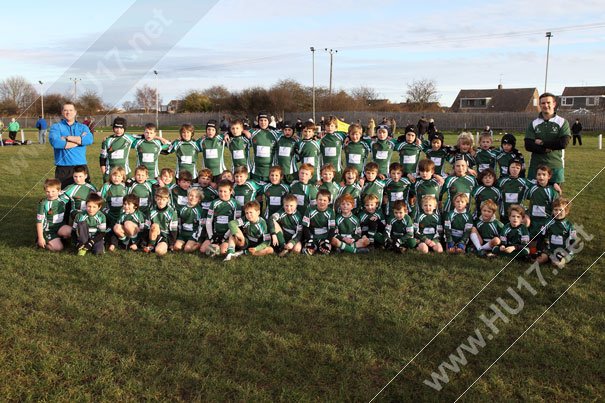 Beverley RUFC Mini section finally got new shirts after two years fund raising and with help of three sponsors.
On Sunday at Beaver Park the Mini Section showed off their impressive new shirts posing for a group photo.
60 Shirts have been purchased using funds raised at the club and with the help of three sponsors, Tesco, Spinks The Chemist and Edward House Dental Studio.
Carol Innes Chairman of the Mini & Junior Section said;
"The shirts we were playing in were 5 years old and looking tired."
"We have been raising funds for two years it is amazing to get a new kit at last."
"The players look fantastic all kitted out in the same shirts and for that we are grateful to our sponsors."
"On behalf of all the all players and coaches in the mini section I would like to thank everyone that has made us getting this new strip possible."
Any interested in playing rugby can contact Carol through the club web site – www.BeverleyRUFC.co.uk