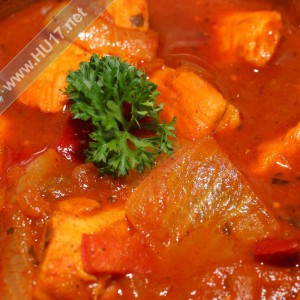 As two recent graduates who have not yet quite managed to shake of the student mentality, the curry night at The Victoria pub was too good an offer to miss.
Recommended by a friend we decided to give it a go. We arrived a little after 7pm on Wednesday and the pub was bright and light with a great atmosphere, busy with families, couples and a group of work colleagues.
There is no doubt that the offer is value for money; a curry with rice or chips (though few people seem to have taken up on this stereotypically British adaptation), naan, a poppadum and mango chutney plus a choice of drink from beer, wine and soft drink for just £5.65. My reservations were with the quality of food that could be expected for such a deal.
The choice of curry is good though not extensive, including a nations favourite Chicken Tikka Masala and a vegetarian option.
We decided on a chicken and a beef, only to find there was no beef, though this was not a problem it did seem a little odd on their advertised curry night!
The staff were pleasant and friendly and the wait was not long. When the food arrived there was certainly enough of it, we were regretting the side order of onion bhajis! The food was surprisingly good.
The rice was fluffy, my curry was spicy as I had wanted, my companions was mild as she preferred and there was plenty of meat in both. The onion bhajis were beautiful, crisp and flavoursome.
Not to get carried away, this is not fine dining however it is a nice midweek break from the cooking with good food for everyone's budget.
The Victoria's curry night takes place every Wednesday from 5pm onwards and is warmly recommended.