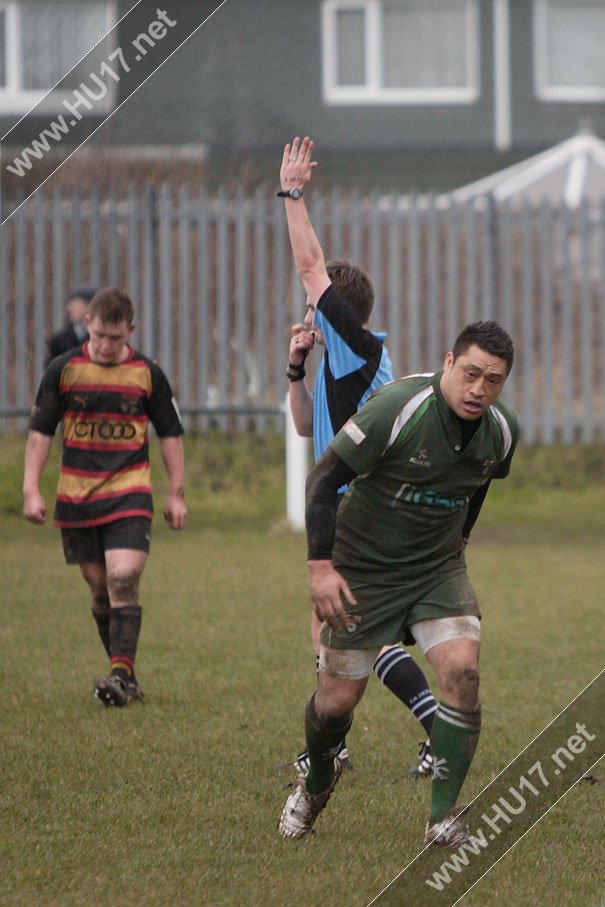 Bevereley RUFC's injury woes continue this week with the ruling out of fly-half Phil Duboulay with a knee injury,for the visit of Bradford & Bingley to Beaver Park for the National League Division 3(North) fixture.
The Beavers can draw comfort from the performance of their patched up side at Chester last week which, although going down to what appears to be a heavy defeat to the league leaders, performed heroically and were by no means disgraced.
Deputy Chairman Malcolm Cunningham said today;
"The performance at Chester by our young side was outstanding and everyone of the players did themselves and the club an enormous amount of credit."
"The injuries that we have suffered are preventing us from introducing new, young, players gradually as would be ideal and we are having to introduce them all together at the same time."
"This puts them under a great deal of pressure but, on the evidence of the Chester game, I have no doubt that the results will start to come in a week or two and the benefits to the individuals and the club will then be immeasurable"
Beverley RUFC v Bradford & Bingley (home) Kick-off 3.p.m.
S.Johnson, J.Graham, S.Atiola, Junior Tupai,(capt), B.Johnson, R.Smith, M.Kilgannon, M.Hatfield, K.Renwick, M.Bradshaw, Manu Kirkwood, D.Brant, T.Bagnall, M.Shaw, T.Price, M.Alderson, R.Marson, Anthony Spence