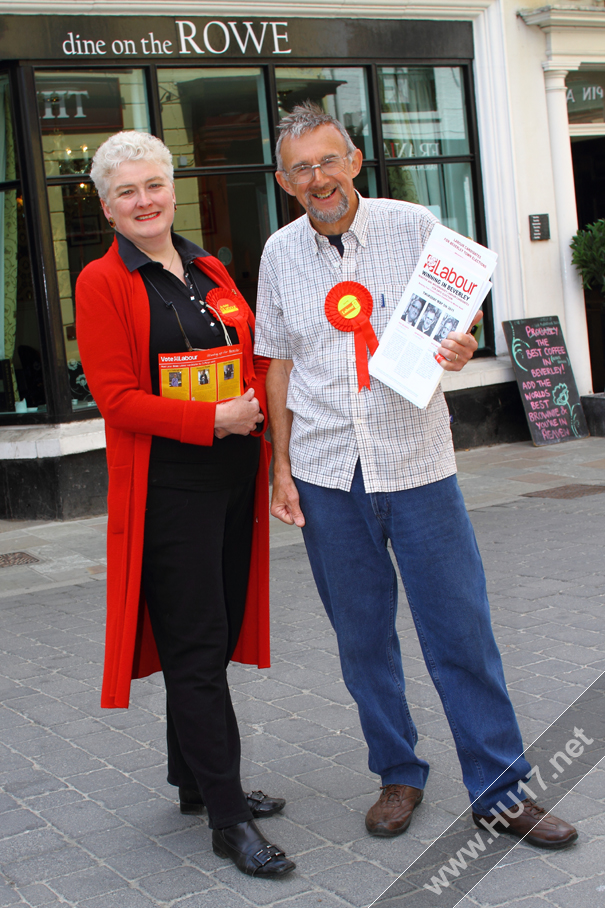 Election Day is upon us and all the parties and candidates are out pushing hard for votes in this final run up to polls.
Local elections tend to be the less glamorous relations of national elections, but in the current climate where national government is making major spending decisions that have such serious local implications and which are being enforced on local councils to implement at a local level, these elections have an especial importance for local people – the local electorate – today.
Labour has been fighting a tough campaign across Beverley for both East Riding County and Beverley Town Council elections. In Saint Mary's ward alone the three candidates have personally delivered over 5,000 leaflets. Margaret Pinder, Jack Falkingham and Stuart Pearce have been impressed by the positive response they have received, and encouraged at the evidence that local people do care enough about local issues to engage with these at the ballot box.
At the street stall Labour held last Saturday, people were canvassed about their current concerns on local issues. Jobs, local services and the local economy as well as the threats posed to the NHS featured prominently.
Paul McGrath who is standing with Jim Whitfield and Dave Sweet in Minster and Woodmansey said 'It is clear that local people are more acutely aware than ever that national politics and local politics are closely connected and we hope this will be reflected in a strong turn out on Thursday.'
Local politics can only reflect the needs and concerns of local people through active engagement at the ballot box and beyond. It simply isn't good enough to say 'I can't be bothered to vote; it doesn't make any difference.' That is one reason Labour is out again in Angel Square on Wednesday to raise awareness of Thursday's polls and encourage the electorate to turn out and express these concerns where it counts.
Jack Falkingham, who at 18 is the youngest candidate to be standing in the entire country, summed up Labour's message for polling day: "All the Labour candidates have been working hard to raise aspirations in local politics. We all have our political ideas and policies, but ultimately it is the electorate that has the final say and that is the voice to which all of us must answer via the democratic process.'