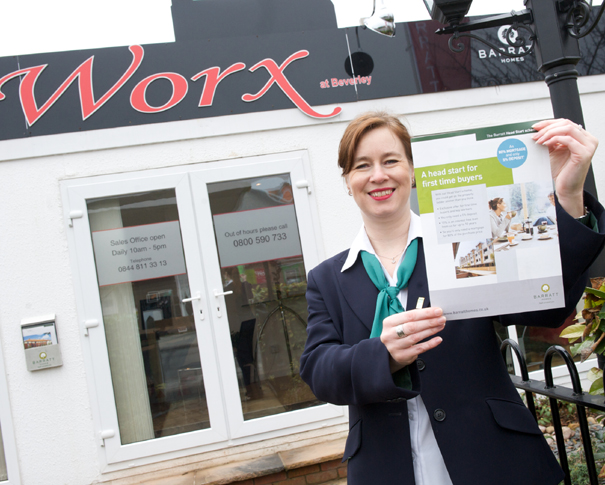 Yorkshire's leading housebuilder is giving First Time Buyers the chance to move into a new home in the New Year for just 85 per cent of the price.
The outstanding offer means that buyers could get on the property ladder in Yorkshire in the next few months with a deposit as low as just £5499.
Barratt Yorkshire East's Head Start scheme is specifically designed for homebuyers who want to get on the housing ladder as soon as possible but don't have the large deposit required by some lenders.
"Our message is very simple – you could move into a new Barratt home now for just 85 per cent of the price and with a minimal deposit," said Paul Hogan, Sales Director at Barratt Yorkshire East.
"With Head Start, you would need a deposit of just five per cent and only an 80 per cent mortgage. That means lower monthly repayments and access to more affordable mortgage rates
"It is an ideal solution for First Time Buyers who have been priced out of the market for years. But they have been struggling to take advantage of the lower prices which we've seen since 2007 because of the twin obstacles of raising a deposit and getting a mortgage."
Under Head Start, homebuyers can purchase a new Barratt home for just 85 per cent of the asking price, with an 80 per cent mortgage and a five per cent deposit. The remaining 15 per cent is paid back, interest free, after 10 years or when the property is sold – whichever comes sooner.
Participating developments in the Beverley area is The Worx.