Over 250 people were packed into St Mary's Church for a Christmas Celebration to Mark SSAFA's 125th Anniversary.
Entertainment was provided by Regimental Band 150 Transport Regiment RLC (V), songs from St Mary's Primary School and St Nicholas Primary School choirs.
The free event was organised by Cllr Matt Snowden and Cllr David Elvidge, who had SSAFA as his charity during his year as Mayor of Beverley.
Deputy Lord-Lieutenant of the East Riding of Yorkshire, Mr. Patrick Farnsworth and Cllr Bessie Foot Mayor of Beverley all attended with Captain (Retired) Chris Millings MBE from SSAFA.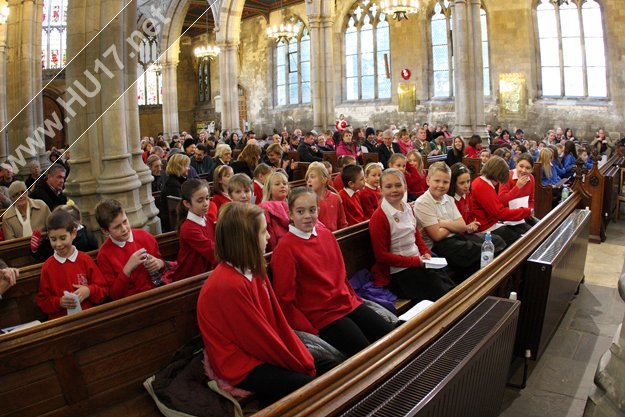 HU17.net Picture Gallery: Click on the thumbnail picture below to enlarge the image to full size
HU17.net Picture Gallery: Click on the thumbnail picture below to enlarge the image to full size