Khans of Beverley is proud to have been serving Beverley the finest authentic Kashmiri and Indian Cuisine for over 15 years. Whilst Beverley has changed dramatically over this period, we have strived to maintain a standard of excellence rivalled by no other eatery in the region.
At the heart of what we do is, of course, our cuisine. Recipes taken from numerous regions in the Middle East and Asia and adapted just enough, or not at all, to suit the Western Palette. Our head Chef has over 20 years' experience in preparing only the finest dishes to the highest standards. All ingredients are locally sourced, then fused with authentic Eastern herbs and spices to produce traditional dishes, some with a modern twist!
Second only to the food, is the service.  Our staff are friendly and helpful, yet unobtrusive. They have the knowledge and experience to offer advice and guidance to any diner, regardless of their familiarity with Eastern cuisine. We strive to make each dining experience enjoyable and to make you feel comfortable so that you look forward to your next visit.
The restaurant itself is set in a prime Beverley location in one of the oldest parts of the town. Less than 30 seconds from Beverley's famous North Bar, 5 minutes from the town centre and directly en route from Beverley Race Course. Just far enough away to avoid the hustle and bustle of the town centre, but close enough to re-join it after a delicious meal!
Khans of Beverley – Wylies Road, Beverley, East Yorkshire, HU17 7AA – 01482 873222
Khans of Beverley – Wylies Road, Beverley, East Yorkshire, HU17 7AA – 01482 873222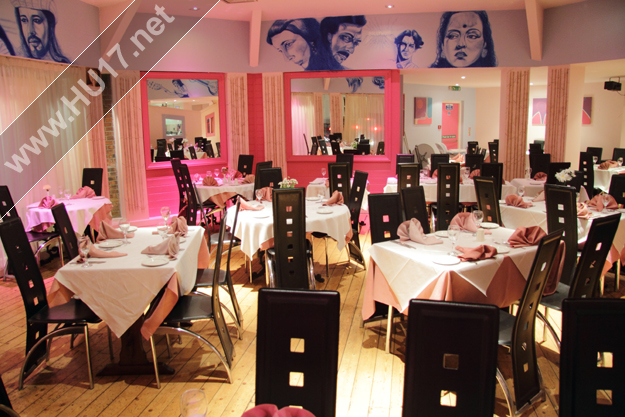 Khans of Beverley – Wylies Road, Beverley, East Yorkshire, HU17 7AA – 01482 873222
Khans of Beverley – Wylies Road, Beverley, East Yorkshire, HU17 7AA – 01482 873222
Khans of Beverley – Wylies Road, Beverley, East Yorkshire, HU17 7AA – 01482 873222