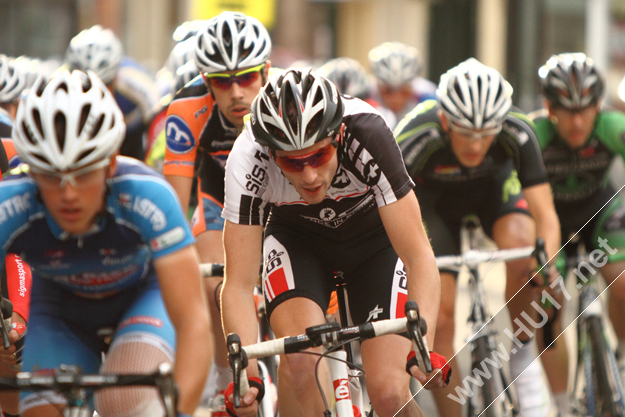 Olympic champion Ed Clancy showed his class to claim the latest leg of the National Circuit Race Championships in Beverley last night.
In perfect conditions for racing, Clancy, part of the gold medal-winning GB pursuit team in China, positioned himself well to take victory on the tight Beverley town centre circuit.
The Team Motorsport Marshall Pasta rider headed home Ian Wilkinson from Endura Racing, with Clancy's team-mate Jonathon McEvoy in third.
An enthusiastic crowd turned out in numbers to enjoy the brilliant Friday night of racing in Beverley.
The National Circuit Race Championship was the highlight of a night that heralded the start of the East Yorkshire Classic weekend.
Locals and visitors were able to enjoy a relaxed beer on the streets of the town as the riders flashed past in a blur of colour.
Credit has to go again to the people of Beverley, whose support for major events in the town centre is a continues to be a credit to them and the town.
HU17.net Picture Gallery: Click on the thumbnail picture below to enlarge the image to full size
HU17.net Picture Gallery: Click on the thumbnail picture below to enlarge the image to full size