Exclusive video of the complete fight featuring Jordon Thorne from Beverley fighting in the colours of St Pauls ABC winning his bout last night against Ben Davies of York ABC.
Thorne won the on points to the home fans delight which included other Beverley boxers Vinnie Collingwood, Jolly Thorne and a number of people who had travelled from Beverley to Hull to support the fighter.
Thorne was delighted with the result which was his first win in a competitive fight, Davies put on a good show though it was not to be for the York based boxer. St Pauls ABC once again showed their class as a boxing club, there were also wins for Jay Farrow, Conner Coghill, John Bean, James Cunningham and the charismatic Joe Wilson.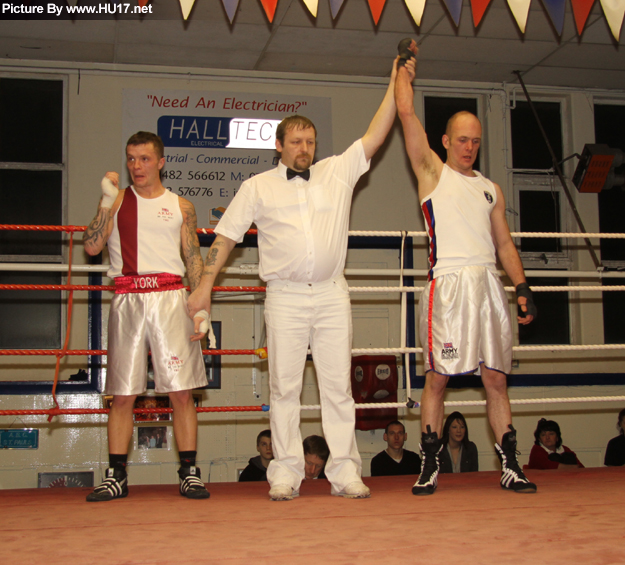 HU17.net Picture Gallery: Click on the thumbnail picture below to enlarge the image to full size
HU17.net Picture Gallery: Click on the thumbnail picture below to enlarge the image to full size