Meet Goldie, a dog that has been given a second chance to become a working dog. Goldie who is from Scotland failed at 'guide dog school' though has been sent south and given a second chance to train as a hearing dog.
Part of her training is learn social skills so she can interact with members of the public and other dogs. Goldie's trainers at Hearing Dogs can think of no better place then the Beverley Westwood and Goldie certainly had lots of fun.
Goldie's handler said 'Hopefully she will get through training and will go on to be homed with some one that has hearing difficulties. We have to retrain her to understand hand commands and so far Goldie is doing great.'
Should Goldie fail she will be not be discarded, many of the dogs who do not make the grade end up staying with the handlers the rest we are assured are found good homes.
Hearing Dogs for Deaf People was launched at the world famous Crufts Dog Show in 1982. Since then they have continued to train dogs to alert deaf people to specific sounds, whether in the home, workplace or public buildings.
The patron for the Hearing Dogs is Her Royal Highness The Princess Royal who has played an important part and an active role in promoting their work since 1992.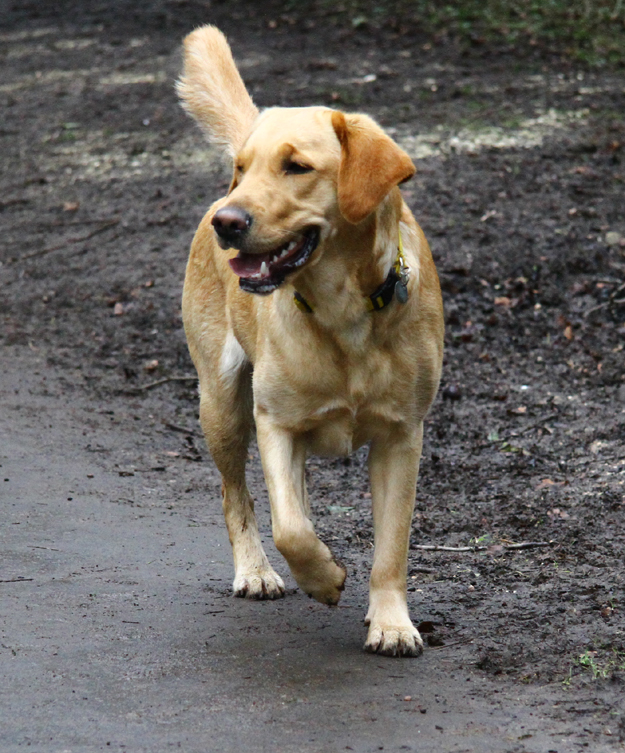 For more information about Hearing Dogs and how they are trained to serve people in the community please visit their official web site.