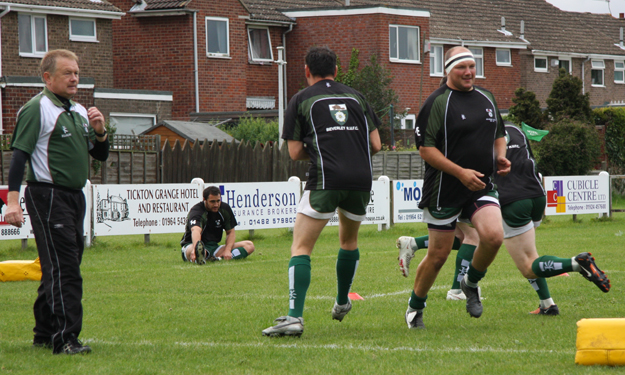 Having made a flying start to the season with 2 wins and 2 bonus points from their first 2 games, Beverley RUFC travel this Saturday to take on Chester in their first away game. This will be a tough test for Chester finished runners up in the Midlands equivalent of this league last season and are usually difficult to beat at their own ground.
However, Beverley's confidence will be high after their previous two wins. Victory over West Park (St Helens) may have been expected but Birkenhead Park are favourites to win the league this year, and in truth, looked it for a good portion of last weeks game. Only resolute defence and an exhilarating final quarter of outstanding rugby, saw the Beavers home in one of the finest games seen at Beaver Park for years.
Once again the victory came at a price however with Shaun Cross, who replaced Rob Todd at hooker for last week's game (Todd having sustained a broken arm), out with a dislocated shoulder  for this week. Vinnie Collingwood is also unavailable. He is replaced by Phil Dale on the wing and Cross is replaced by Andy Meagher.
Beverley 1st XV v Chester –away- coach leaves clubhouse 11 a.m.
R.Bussey, P.Dale, J.Gardiner, J.Tupai, G.Jelencic, P.Duboulay, I.Archibald, M.Hatfield, A.Meagher, F.Pickering, M.Adams, G.Gibson, D.Hodgson, D.Worrall (capt), J.McKay. B.Sherwood, D.Morris, D.Brant
More from Beverley Rugby Club – Related Links
Beverley RUFC Vs West Park – Pictures from the game
Beverley RUFC Vs Birkenhead – Pictures from the game