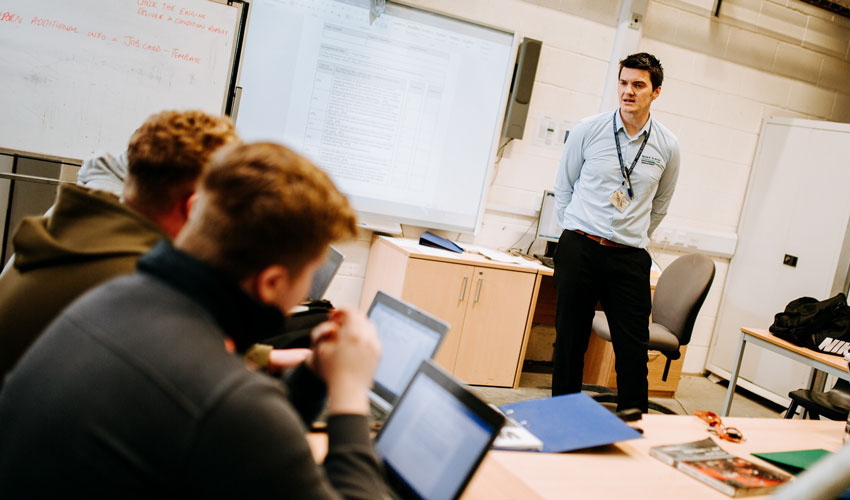 Bishop Burton College's Engineering department is welcoming engineers looking for a change of career.
The well-established and dynamic engineering department is seeking industry experts who might be considering a career change or want to share their expertise and give back to the community.
Engineers who are interested in teaching are being sought by the college. In light of Bishop Burton's vocational and technical nature, the college has long valued the unique perspective professionals with experience in the industry can bring to the classroom.
Head of Land Based, Helen Martin said:
"Nothing beats life experience within the industry to inspire and provide first-hand knowledge and understanding of the concepts students are exploring. Engineering is an area where industry experience is invaluable in helping prepare students for the world of work with the insight and capability they need to succeed and we are looking to grow our fantastic team."
A free event is being held at the college on Thursday 1st December from 4pm-6pm for those interested in teaching engineering.
The aim of this is to introduce interested parties to what being a lecturer at the college entails and how rewarding and enriching a career in education can be.
In addition to a demonstration of the college's cutting-edge Engineering Department, attendees will hear from the college's expert team about moving from industry into teaching and how Bishop Burton can help them.
The department's impressive facilities are suitable for engineers of all levels. With dedicated engineering workshops, Bishop Burton prepares students for immediate employment upon graduation. In addition to land-based vehicles, such as JCBs, tractors, and horticulture equipment, students have access to a variety of tools, training equipment, and machinery. In this environment, new recruits to the department will impart their skills and knowledge to students.
The Curriculum Area Manager for Land Based at the college, Andy Graham, who heads up the department owned his own engineering business for many years before entering into teaching. Andy said:
"My previous career within the industry means I am able to place the theoretical and practical skills students develop in context for them. I know first-hand what it takes to succeed within the sector and can relate directly to the student's experiences. I find helping these young people to flourish and grow as engineers incredibly rewarding – knowing I'm helping the next generation become highly skilled and employable."
No previous teaching experience is required, just motivation and enthusiasm to pass on knowledge and skills to others the college is very supportive of part-time and flexible
The recruitment event is being held from 4pm – 6pm on Thursday 1st December and booking is now open on Eventbrite for anyone interested via the link below.
https://www.eventbrite.co.uk/e/get-into-teaching-engineering-tickets-465690842847