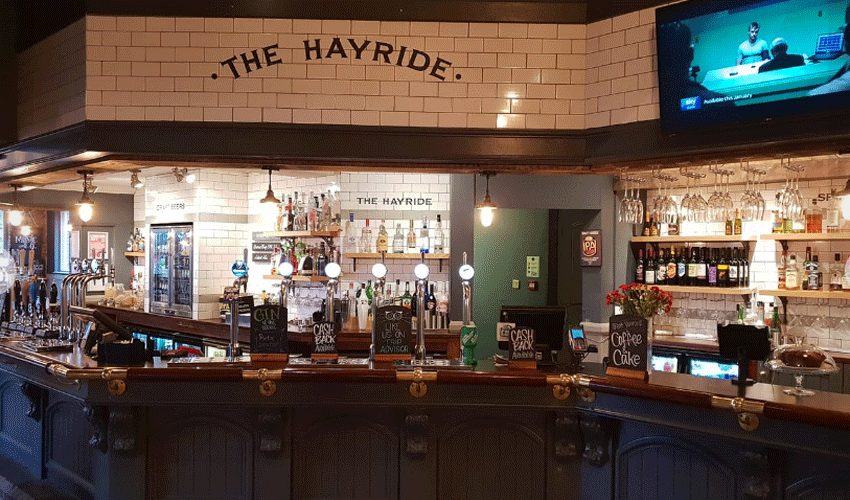 Pub retailer and brewer Greene King have launched a new report Untapping Potential: the role of pubs in levelling up skills, jobs and communities, highlighting the crucial role that pubs play in providing fulfilling careers in local communities.
Greene King, who owns the Hayride Pub in Beverley also makes a number of new commitments around recruiting and training people from any background to be able to have a successful career in their local pub.
This builds on Greene King's ongoing work to promote social mobility, which has included supporting over 15,000 apprentices since 2011 and 100 prison leavers through the company's Releasing Potential programme.
The report highlights the need to improve career opportunities in local communities across the UK. Over half of young people (56%) in Yorkshire don't believe there are enough promising job opportunities in their local area, despite 90% of the same group being interested in a job that would allow them to stay in their community.
The report also found over half of young people (54%) in Yorkshire believe that hospitality only provides short-term opportunities, not promising careers, highlighting a perception problem.
Greene King has announced a series of commitments to create even more local career opportunities and to help challenge these misconceptions.
Greene King says it will continue to build on its current programmes offering opportunities to people experiencing homelessness, veterans and refugees and providing work experience to young people across the UK.
With pubs in communities right across the country, Greene King is in a unique position to create fulfilling careers to help everyone to meet their potential, no matter where they live or what their background.
Nick Mackenzie, CEO of Greene King, said;
"Pubs have always been about people, and I've witnessed the way a job in a pub can completely change a person's life and become a lifelong, successful career."
"That's why I'm proud that Greene King is making these commitments to provide people from all backgrounds access to meaningful, rewarding careers in their local communities. Pubs have so much to offer both for those looking for careers and those in the local community."
"If we are to fully capitalise on this potential, government and wider industry must pull together to promote careers in hospitality and empower businesses to offer even more training and development opportunities."