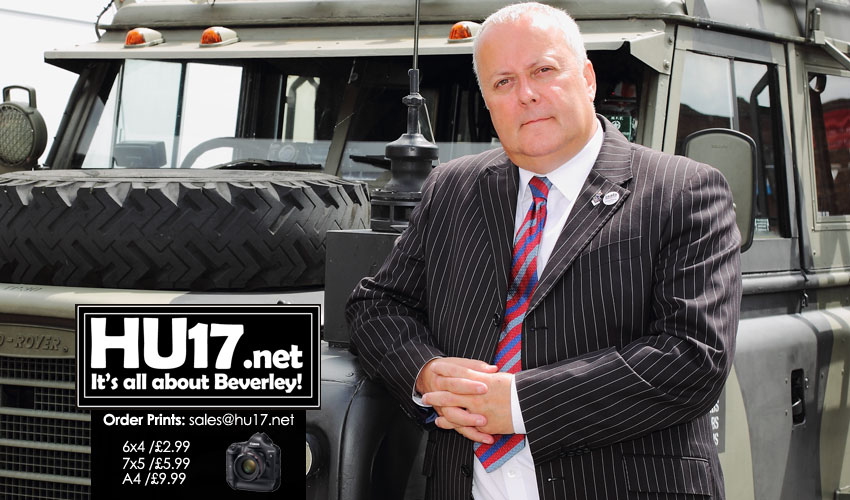 Beverley Armed Forces Day will take place this Sunday with the event being used to celebrate 45 years of military training at DST Lecconfield.
Starting with a parade at 10AM the day will also include live entertainment and a range of stalls with a military theme.
David Elvidge who has been involved in organising the event hopes the public will turn out and show their appreciation to those who currently and have served their country.
Speaking to HU17.net ahead of the weekend's event he said;
"This year we will be using the event to celebrate the 45 years of military training at DST Lecconfield."
"We feel this will be a good opportunity to learn more about how serving members of the armed forces are trained in the local area."
"Many of the vehicles which are used to train drivers at the base will be on show including a Bandvagn 206. The public will have the chance to inspect the equipment and talk to those who operate it."
Residents and visitors to the event will have the chance to thank current and ex-members of the forces as they parade through the town.
Mr Elvidge says it is remarkable that given the scale of Armed Forces Day in Scarbrough that the town is able to follow up with an event that receives such good support from the military.
Beverley hosted its first-ever Armed Forces Day 12 years ago and has featured almost every year since in the town.
Mr Elvidge explained more about the parades, he said;
"There will be two parades taking place on the day. The first, a Freedom Parade, will step off from North Bar at 10AM and be led by the Humberside Police Band. The veterans will also be parading and will be accompanied by Beverley CLCGB."
"Those on parade will be greeted in the town centre by civic and military dignitaries including the Mayor of Beverley Linda Johnson and Colonel Christopher Henson QGM."
"We also have live entertainment with music from Cherie Lawrence and Miss Vintage Twist."
"I would like to invite the whole community to come out and show their support for the people who put their lives on the line to protect us. The day will be an enjoyable one for all the family."
Beverley Armed Forces Day takes place Sunday 3 July from 10AM.