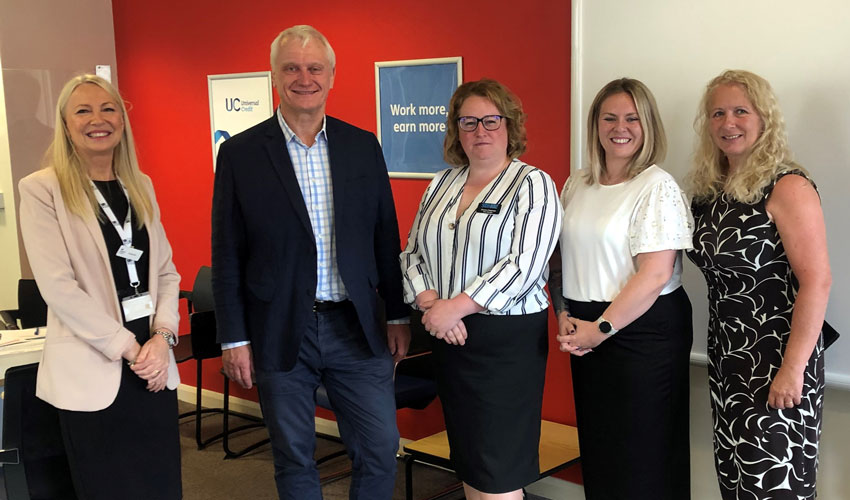 MP Graham Stuart, visited Beverley Job Centre to see first-hand the important work their dedicated staff are doing to provide employment support to those who need it.
During his visit, Graham spoke to the team there about the challenges and opportunities that they have experienced because of the pandemic.
He also learned more about how the government's Kickstart Scheme and Restart Scheme are helping ensure that young people and people who have experienced long-term unemployment get the support they require to either enter or return to the workforce.
Since the start of the COVID-19 pandemic, the government has introduced a range of initiatives to help people of all ages enter or re-enter the workforce.
One of these was the Kickstart Scheme, which nationally according to figures issued by the Minister for Employment, has helped 162,000 16-24-year-olds on Universal Credit and at risk of long-term unemployment to move into employment.
Locally, in Yorkshire and Humberside of the 19,000 jobs created 14,000 places have been filled through the Kickstart Scheme.
Another of these is the Restart Scheme, which provides enhanced support for people who have been out of work for at least 9 months to get the qualifications and skills they require to return to work.
With the help of these schemes, and the committed staff at Beverley Job Centre, the claimant rate for Beverley and Holderness in May 2022 was almost half of the national average.
Following his visit Jo Corney, who is the Service Leader for North East Yorkshire and the Humber, said:
"It was great to welcome Graham to Beverley Job Centre to tell him about the work we are doing to ensure that people in his constituency have the support they need to move along their journey into employment."
After visiting Beverley Job Centre Graham commented:
"I was pleased to meet the wonderful staff at Beverley Job Centre who are working hard to help as many people as possible to gain a job that is right for them."