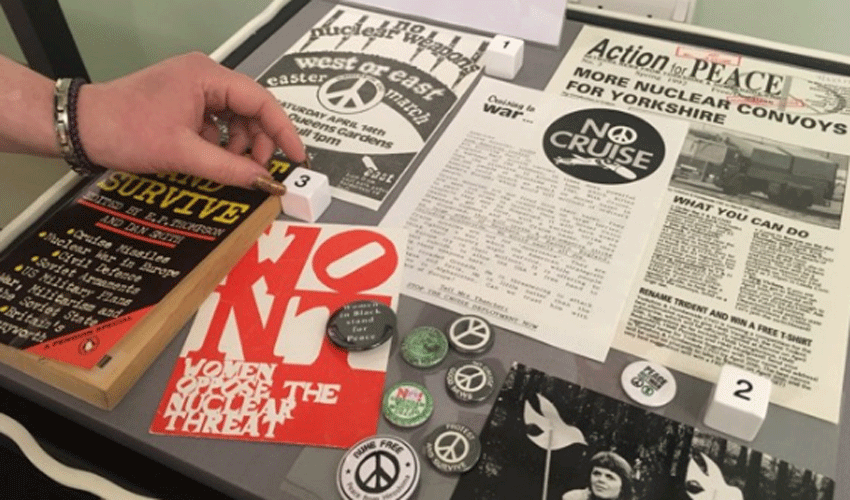 The new exhibition at the Treasure House in Beverley, 'Hidden: Cold War Women', gives a glimpse into a lesser-known period of history, the Cold War.
The exhibition centres on photographic portraits of local women by artist Lee Karen Stow. Many of the women were members of the Royal Observer Corps or serving with the RAF. Some were involved with local authority Emergency Planning, whilst others were part of the peace moment.
In their testimonies, the women reflect on living through this unique period of history, which was dominated by the threat of annihilation from nuclear war.
Visitors can also see examples of some of the substantial Cold War related material held in East Riding Archives, plus technical equipment, such as radiation counters and warning devices, on loan from York Cold War Bunker (English Heritage).
The exhibition is the result of an Arts Council England funded project, which started back in 2018. It will run until 19 March.
A talk by Lee Karen Stow on the project is planned for March – follow East Riding Museums on social media or sign up for the East Riding Museums newsletter on eastridingmuseums.co.uk to keep up-to-date.
Admission is free and no booking is needed. The Treasure House is located in Champney Road in Beverley.