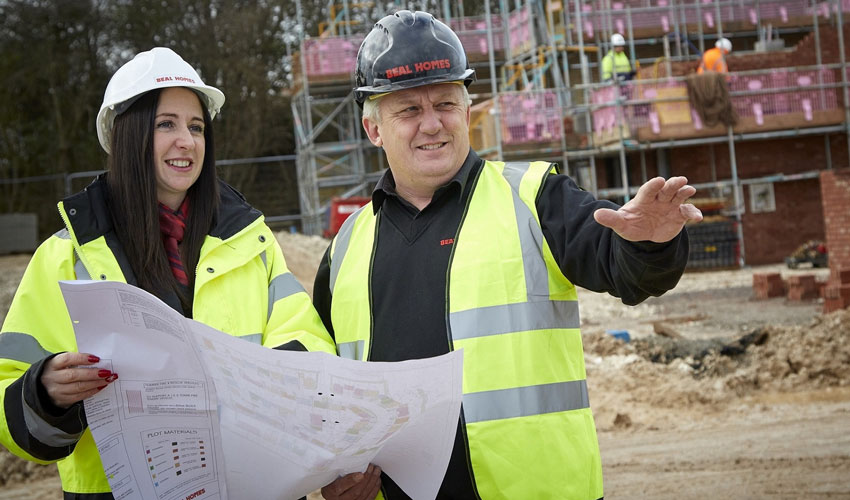 Beverley's most desirable current development is taking shape amid growing interest from house hunters.
The select St Mary's View development is being built by Beal Homes on a site close to beautiful Beverley Westwood and just a short stroll from the centre of the town.
The £23m development will feature 90 luxury two, three and four-bedroom homes. Eleven properties with a total value of more than £3m have already been reserved off-plan and more than 600 expressions of interest have been registered.
With no other developments close to the secluded, yet accessible, location off Poplars Way, St Mary's View offers buyers the opportunity to secure a luxury new home in an idyllic position.
An established footpath runs alongside the development site to the Westwood pasture, home to Beverley's picturesque racecourse and golf course, while the charming town centre is also easily accessible.
And now, with construction moving forward strongly and the first residents expected to move in next spring, potential buyers are being urged to secure their dream home at St Mary's View as soon as possible so they can customise it exactly to their tastes.
East Yorkshire-based Beal offers every buyer the unique opportunity to work with its design experts to ensure their home suits their lifestyle and preferences perfectly. The earlier in the building phase a property is reserved, the more alterations can be made to meet the requirements of the customer.
Beal Senior Sales Executive Laura Proctor, who is based at the marketing suite on site, said:
"St Mary's View is in a secluded location, away from any other ongoing developments in Beverley, very close to the Westwood and just a short walk to the town centre.
"The location means many people have not seen that building work has begun, but word is now getting out as the development takes shape and interest is really starting to grow.
"Some of our early buyers have taken the opportunity to design their home to their exact specifications and the sooner we can begin that process, the more flexibility we can offer.
"St Mary's View is an exceptionally rare opportunity to secure a luxury new home in such a desirable location, so I'd encourage potential buyers to get in touch to ensure they don't miss out."
House types available at the 7.3-acre site include:
• Two-bedroom Gramercy and Tribeca house types, priced from £218,000.
• Three-bedroom Dalby, Hackness, Malham and Roxby homes, with prices from £275,000.
• Three-bedroom Ripon bungalows, from £390,000.
• And executive four-bedroom Haxby, Swainby and Thornton homes, priced from £415,000.
Initial groundworks at St Mary's View were carried out by East Coast Construction, in preparation for Beal's own teams beginning work on site. Foundations for 35 of the properties are now complete, with the first houses springing up.
Site Manager John Ellis was part of the construction team that recently completed the final properties in the residential community at the heart of the award-winning Fruit Market urban village in Hull.
He said:
"It's great to be coming straight from one highly successful, award-winning development to another very exciting project.
"The big draw of St Mary's View is the fantastic location. There aren't many new developments that can offer luxury properties, designed specifically to the tastes of the buyer, in a beautiful, tranquil setting just a short walk from a historic town centre.
"Construction is going according to schedule and it's great to see the development taking shape."
The strong early sales and interest in St Mary's View reflect Beverley's status as one of the North of England's most in-demand locations. The Sunday Times has named Beverley as one of the UK's Best Places to Live, saying the history, culture, shops, restaurants, pubs and green spaces in the "gorgeous Georgian market town" all contribute to an outstanding quality of life.
St Mary's View also follows the outstanding success of Beal's fastest-selling development ever, which is also in Beverley. The 55 homes at St John's Fold, close to Beverley Minster, were snapped up within 12 months, with the final buyers moving in last autumn.
To find out more about St Mary's View, call the Beal sales hotline on 01482 977776 or go to www.beal-homes.co.uk/development/st-marys-view-beverley