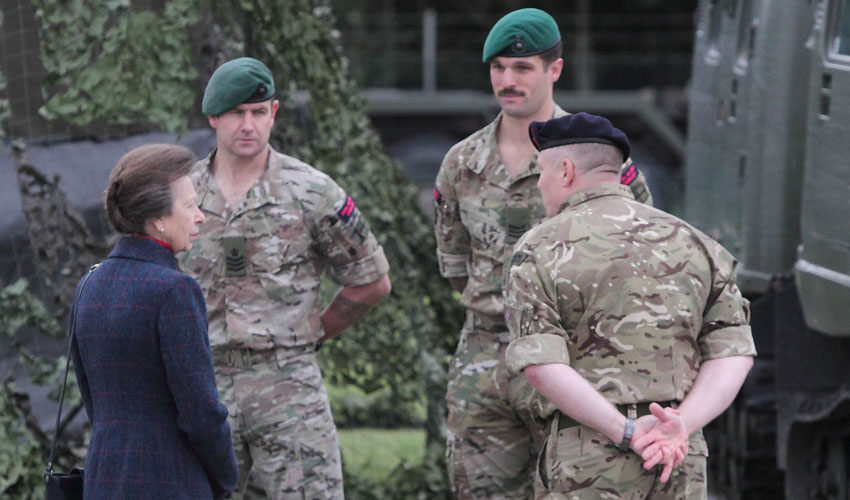 The Princess Royal has recently visited the Defence School of Transport in Leconfield. Princess Anne who is the Colonel in Chief of the Royal Logistic Corps visited 25 Training Regiment RLC and DST at Normandy Barracks in its 25th Anniversary year.
While at the base the Princess carried out a number of engagements that included being given an insight into the work carried out there.
Those serving on the base were thrilled that Princess Anne visited, saying it was a real morale booster.
WO1 Mark Underdown, Training Officer at DST Leconfield commenting on the visit of The Princess Royal said;
"The stand we showed The Princess Royal was Driver Communication Specialist Stand – We explained to the princess how our trade within the Armed Forces is to deliver tactical communications at the lowest level."
"We also demonstrated how training is delivered here at DST Leconfield, going from a classroom environment to a simulator and then onto real-life equipment in the Landrover vehicle, how everything is set up and how we manage that capability. What we do is highly specialist."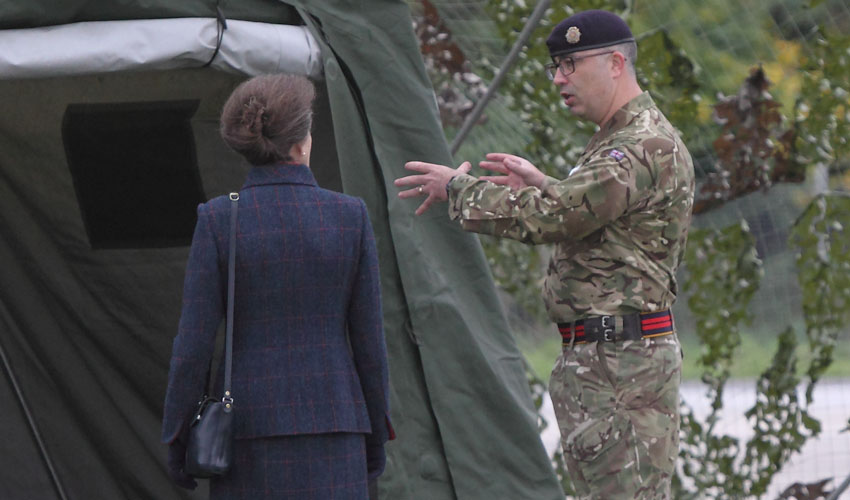 WO1 Underdown added: "For me personally, it was fantastic to see the Princess here at DST Leconfield. I have met her on a few different occasions but meeting her here as the head of trade and being able to speak with her and explain what we do as a trade has been fantastic."
The Princess Royal Visit Great For The Young Trainees
Corporal Faye Bolton has been in the Army for 9 years. It was the first time she has met a member of the Royal Family.
Speaking about the visit she said; "It was really exciting to welcome the Princess to DST and meet her. Everybody has been very busy preparing ahead of the visit.
"From the instructors to the trainees there has been a lot of excitement. It was great for the trainees at such a young age to meet her.
"Having been in the military for nine years I have not met a royal. The visit has certainly been really good for morale in the camp. After all the build-up we cool off and reflect on the occasion."