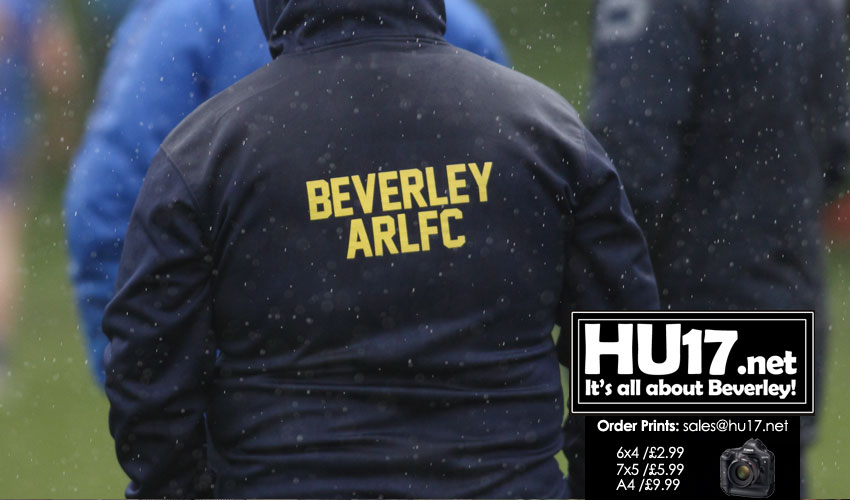 The Blue and Golds again came up short despite no shortage of effort losing 28-12 to Hull Dockers.
Spirit remains high in the camp with the group determined to see out a difficult campaign to its conclusion.
Tony Spence said;
"The effort was fantastic. Our attack in the green zone was some of the best I have seen all season. We let ourselves down in the middle third of the field. "
Early pressure by the home side, aided by successive penalties saw the visitors defend repeat sets well but were unable to hang on. Callum Birch crossed converted by Oliver Agar for a 6-0 lead after 8 minutes.
Beverley soon attempted to hit back. After Steve Connolly's lurch for the line saw him held up, Bobby Howdle darted over from close range.
The extras were not added.
Beverley did not maintain the momentum spilling possession in their own half. Soon Arran Pickering crossed for the visitors with extras added by Dylan Rawlings.
Beverley did force a line drop-out from the re-start kick. Soon after a fine break by their man of the match Alex Starling sent Bill Riby over. The extras were again not added.
Things swung the way of the home side again as a high ball caused problems. Callum Birch pounced to score an unconverted try after 26 minutes and put the hosts 16-8 up and remained so up to the interval.
The early moments of the second half saw the visitors press. Steve Connolly's kick-ahead forced a line drop-out. Pressure ratcheted up as Beverley gained a penalty which later saw the ball moved to the left for centre Sam Coleman to score wideout. The conversion went wide on a difficult night for goal-kicking for both sides. Beverley enjoyed their best spell of the game early in the second half but could not maintain it.
A string of penalties for the home side enabled them to exert too much pressure on Beverley and pull away in the final 25 minutes. Kyle Larvin added a brace of tries with a further try for Craig Pickering.
There was a late rally from the visitors as Straw's kick forced a line drop-out and Lewis Miller was put in the clear only to be pulled back for a forward pass.