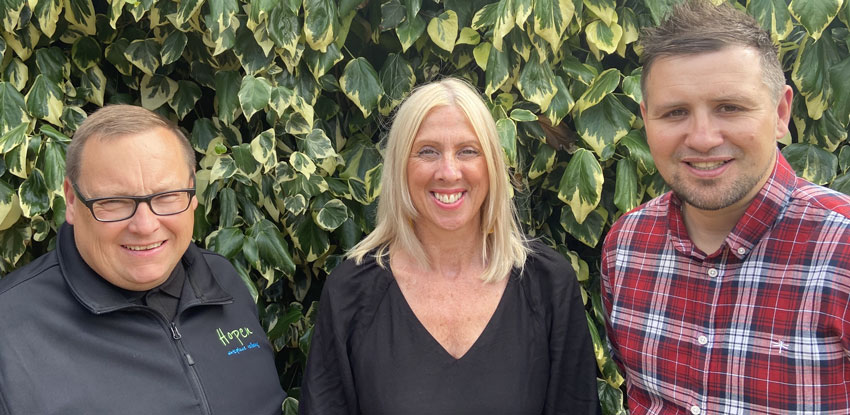 Mental health expert joins The Pig Wrestling Podcast team as a joint-host.
The Hull-based podcast has appointed Jo Kent to spread awareness of mental health issues and to provide some feminine influence.
The Pig Wrestling Podcast is a long-form conversation featuring guests from around the globe, whose candid life tales and lessons learned offer advice for when life gets in the way.
As the Suicide Prevention Lead for Humber, Coast and Vale Health and care partnership, Jo Kent met the podcast founders, Leon McQuade and Paul Longley through the charity, Andy's Man Club. She explains:
"I've been a fan of the Pig Wrestling Podcast since it began – the show never fails to inspire and I always pick up tips and tricks on dealing with life issues from the 'warts and all' conversations."
"Having worked with Leon and Paul previously through Andy's Man Club, I was delighted when they asked me to join the team to provide a female perspective and to connect other people working in the mental health sector, bringing experts in as guests."
"My professional objective is to raise awareness of our #TalkSuicide initiative – a 20 minute, online training session which can save a life if someone is contemplating suicide. I believe it should be taught as we do First Aid and from as young as 16 years of age, in the same way, we learn to help a person who is choking, drowning or suffering from a stroke.
"On the podcast, I find it so refreshing that some of the guests who might appear to have perfect lives talk freely about dark times and what they have done to get through this to become mentally stronger and happier."
Paul Longley explains:
"Jo brings a new dynamic to the show. It's now a conversation between four people, all from completely different backgrounds but with one common goal – to inspire and entertain.
"Known as the Pig Wrestling Podcast Ten Commandments, our guests are asked the same questions each week. It's a format that seems to work well, it keeps our focus on tools used to solve life's problems and create change when needed."
Leon says:
"We initially recorded from Think Cloud, my office at The Deep Business Centre – we'd received international guests who were visiting Hull. Then at the start of lockdown, we went fully remote and opened up a whole world of opportunity. We've had a few Antipodean guests who've waited up at night to chat to us, as well as others from the US, across Europe and other parts of the UK."
"Jo joined us in May. We had been working together professionally and love her passion and enthusiasm for improving mental health and we all enjoy making a positive contribution to the mental health movement that is experiencing a huge shift around the world."