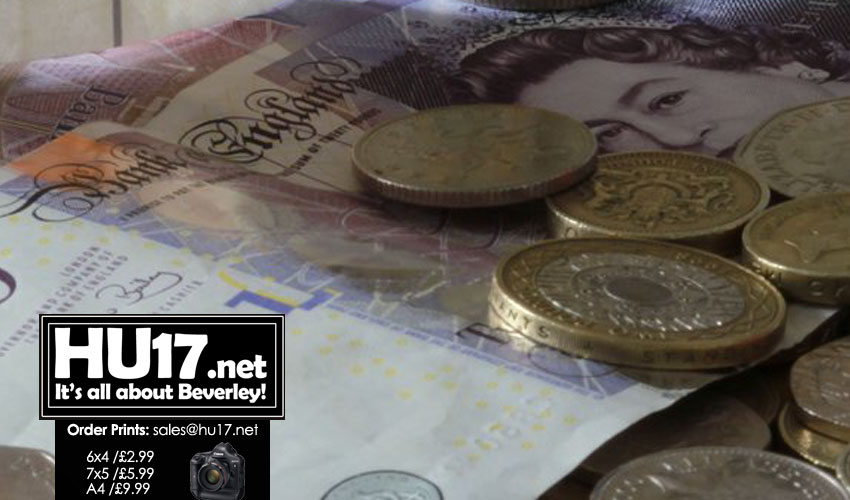 East Riding of Yorkshire Council has made grant payments to 1,942 small businesses worth a total of £19,420,000.
The council is working hard to support East Riding businesses during the hardship caused by the coronavirus lockdown through the Government's business grants scheme and business rates relief.
Today's payments via bank transfer are the first of many. Starting today, the council will be processing grant payments daily to get the money to businesses as soon as possible following payment by the central Government.
More than 7,000 applications are expected to be processed over the coming days.
But the council is asking businesses who have already applied NOT to contact the council to ask when their payments will be made. All grants will be paid as soon as possible and staff are concentrating on processing as many as possible.
Councillor Richard Burton, Leader of East Riding of Yorkshire Council, said: "I'm delighted we have been able to make these first vital payments so quickly to help small businesses in the East Riding.
"Our finance and businesses rates teams are working flat out to make sure businesses and residents get the financial support they need during this very difficult period.
"So we are asking businesses to please bear with us, we are working hard to make payments as soon as humanly possible. You will get them soon."
The council has been contacting businesses in the East Riding to make them aware of the aid available from central Government.
The council has received more than 4,000 applications for the £10,000 Small Business Grant, which is available to businesses with a rateable value of up to £15,000.
Hundreds of other businesses will also be eligible for the £25,000 Retail, Hospitality and Leisure Grant, which is available to firms in those sectors with a rateable value of over £15,000 but less than £51,000. The application process for this grant is now open.
To check eligibility and apply for the grant, businesses should visit the council's website: www.eastriding.gov.uk/business/business-rates/billing-business-rates
As part of additional support measures, the council is also processing changes to the Retail Relief scheme which will mean all retail, leisure and tourism businesses will pay no business rates in 2020-21, regardless of their rateable value.
Those businesses affected will receive a revised rates bill to confirm that they will not need to pay any rates for 2020-21. Those businesses that pay by Direct Debit and now qualify for the relief will not have payment taken.
For more information on rate relief on offer, businesses are asked to visit the council's website at www.eastriding.gov.uk/business/business-rates/billing-business-rates
Business support team
The council's business support team is working alongside the Humber Local Enterprise Partnership and all its partners to pool information on the issues affecting businesses, share resources and ensure businesses can access support.
The central point of access for business support in the Humber region is the Humber Business Growth Hub.
The Growth Hub brings together information on all support initiatives and can answer questions and signpost to the most appropriate help.
To access support businesses can contact growth.hub@humberlep.org.
To keep up to date with the latest developments, visit the Growth Hub website at www.humbergrowthhub.org/covid-19