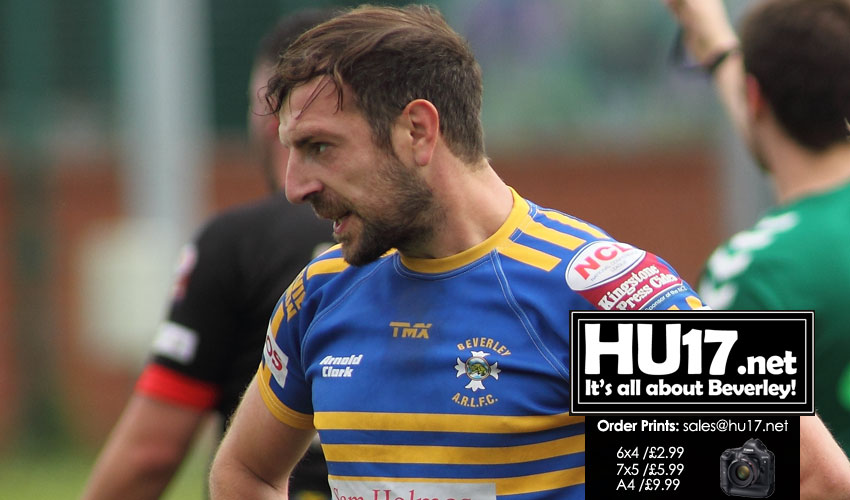 The Blue and Golds will open up their 2020 NCL Division 2 campaign on March 7th with a home fixture against newly-promoted Woolston Rovers at the Leisure Centre.
The match is one of 3 home fixtures in March combined with a tough away trip to Wigan St Judes who only narrowly missed promotion to Division 1 last season.
Other eye-catching fixtures will see Beverley renew acquaintances with Normanton Knights and Saddleworth Rangers. Normanton will visit the Leisure Centre on 2 May.
The 2 sides previously met in a Rugby League Challenge tie on New Year's Eve in 1994 at the Cricket ground.
Saddleworth comes to town April 18th having previously locked horns with the Blue and Golds twice during the 1998/99 season.
Meanwhile, Tony Spence is likely to use the BARLA National Cup as pre-season preparation with many other NCL outfits not entering the competition the opposition could be a little less taxing.
Turning to the second team (Academy), Lee Stevens has decided to take a step back and play second team rugby in 2020.
He will also help Phil Horsfield and Phil Young with the coaching, having recently done his coaching badges.
He is very keen on helping with recruitment too, especially players who may have drifted away from the club in the past few seasons. Spence has been successful in persuading a couple of such players to return just recently.
2020 NCL 2 FIXTURES
March
7 Woolston Rovers home
14 Wigan St Judes away
21 Bradford Dudley Hill home
28 Barrow Island home
April
4 Crosfields away
18 Saddleworth home
25 Dewsbury Celtic away
May
2 Normanton Knights home
9 Dewsbury Celtic Moor away
16 Hunslet Warriors away
30 Clock Face Miners home
June
6 Bradford Dudley Hill away
13 Wigan St Judes home
27 Dewsbury Moor home
July
4 Normanton Knights away
11 Dewsbury Celtic home
25 Saddleworth Rangers away
August
1 Clock Face Miners away
8 Hunslet Warriors home
15 Barrow Island away
22 Woolston Rovers away
September
5 Crosfields home