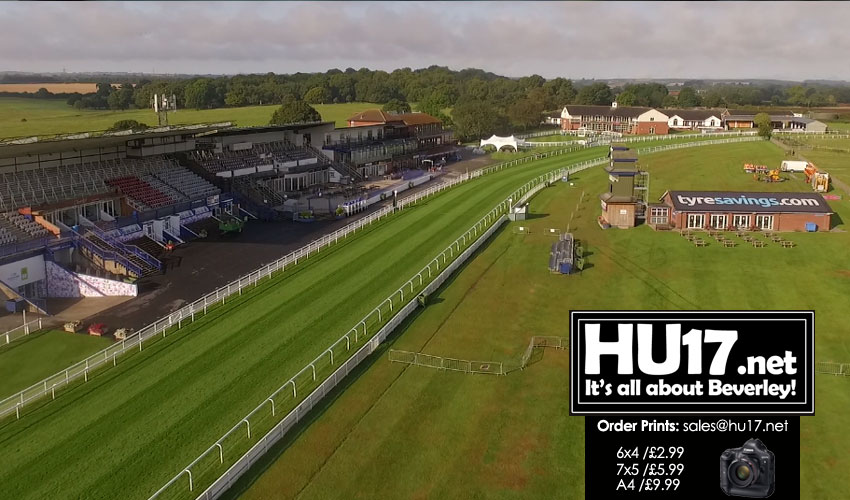 Beverley Racecourse has been named as a triple finalist in the Oscars of the racing industry.
The Beverley venue has been shortlisted three times in the Racecourse Association (RCA) Showcase & Awards 2019, including in the new Diversity & Inclusion category, for hosting a welcome party for Syrian refugees.
The other nominations are in the Racing Together Community category, for a charity takeover race night supporting five local good causes, and in the Food & Beverage category for Beverley's Herb House, where herbs are grown and added to cocktails and soothing herbal teas for racegoers.
The prestigious Racecourse Association (RCA) Showcase & Awards celebrate excellence and innovation in customer experience at racecourses across the country. The awards are held in partnership with Moët Hennessy, Racing Post and Great British Racing.
Only Musselburgh is in contention for more awards than Beverley, with four nominations. Goodwood, Pontefract and York are also nominated in three categories.
Sally Iggulden, Chief Executive at Beverley Racecourse, said: "We're delighted to be shortlisted for three categories in this year's Showcase & Awards.
"We're particularly pleased to have been recognised in the Diversity & Inclusion category, as this is a new addition to the awards and reflected the efforts the industry is making to engage with and welcome the broadest possible range of people and communities.
"Our team work incredibly hard to create a great raceday experience for our visitors and we're always looking at new and innovative ways to make racing at Beverley a very special day out.
"It's very rewarding to see our efforts recognised by our industry peers – we're up against the likes of Aintree, Ascot, Cheltenham and Goodwood for the awards we're shortlisted for, so we've got some pretty tough competition!
"Congratulations to all the other finalists. We're really looking forward to an enjoyable and hopefully successful awards ceremony."
The winners of the 2019 RCA Showcase & Awards will be announced on November 14 at Hamilton Park Racecourse, the reigning Showcase Champion.
Paul Swain, RCA Brand & Experience Manager, added, "I am thrilled for Beverley Racecourse for their success in being named a finalist at the 2019 Showcase & Awards.
"Competition for these awards continues to grow each year and it was only fitting for our 10th ceremony that we can celebrate a record number of submissions.
"Our finalists represent the best of British racecourses and should all be immensely proud of the work they've done to enhance the customer experience and their racecourse overall. All eyes now turn to Thursday 14 November at Hamilton Park where we will find out the winners."